KICKSTARTER CAMPAIGN BY TEEN ENTREPRENEURS
We are Niki and Becca, girl swimmers and teen entrepreneurs.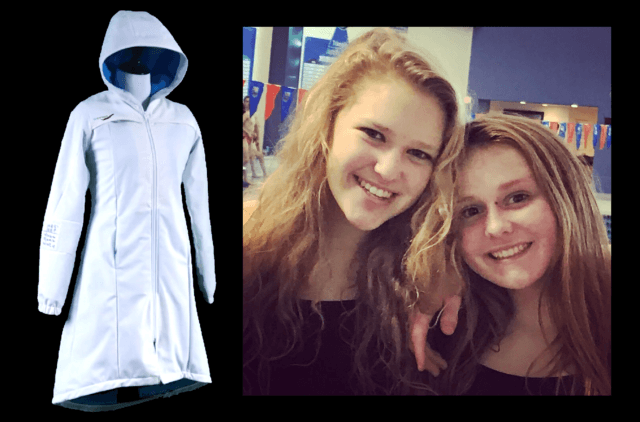 We set out to create Wotter to empower girls like us (and you!) to stay in swimming AND to raise awareness that more female swim coaches are needed to create strong role models for young girls.  Hopefully we will also inspire more girl entrepreneurs to make their ideas a reality – creating this company and going through the KickStarter process has been an AMAZING experience for both of us!
The Statistics
Today, only 1 in four swim coaches are female and girls leave the sport of swim at twice the rate of boys by the time they finish high school.  We want girls to know they matter too! So, we ask that you help fund our project so we can bring our girl's swim parka and eventually a whole line of female empowering swim gear and apparel to a market that deserves to be recognized.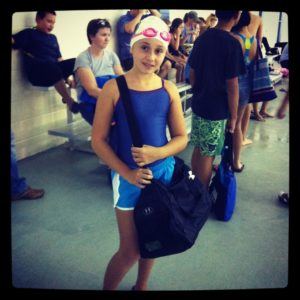 This is me, Niki, in 2013. Back then, I was 11 and still early in my swim career. Becca and I are now 16, in high school and swimming for our school's swim team and on the club team at North Carolina's Triangle Acquatic Center (Go Titans!)
We know that competitive swimming has played a very important role in our character development and we both feel a very special kinship with all girls in the swim community.
For us, establishing a unique style trademark helps put us in a place of confidence and gives us a little extra swagger – that is certainly a valuable asset when we are preparing to compete.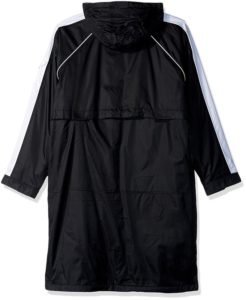 The swim parka models available then (and still today) have made building our unique identity pretty hard to do.  100% of swim parka designs look pretty much the same – a shapeless, zip-up, unisex sack.  Basically made for boys and in no way an acknowledgment of the female physique, psychology or need for self expression.  It was pretty obvious that there was an opportunity to bring the underserved female indy swim athlete a stylish, confidence building parka with significantly increased utility.  So…. we set off to research and build the perfect girl garment.
My mom took me to a fashion trade show in Las Vegas a few years ago to begin this research.  I am pretty sure I was the only kid in the whole town.  She thought it would be a good way to teach me about how to build a business and do something good in the world.  I was halfway on board, but mostly excited about the food (and I love staying in hotels).
It was amazing to see all these companies from all  over the world that make thread and fabric and buttons.  It was really eye opening.
We came away from the show with some ideas and contacts and next we worked with a company to design our prototype…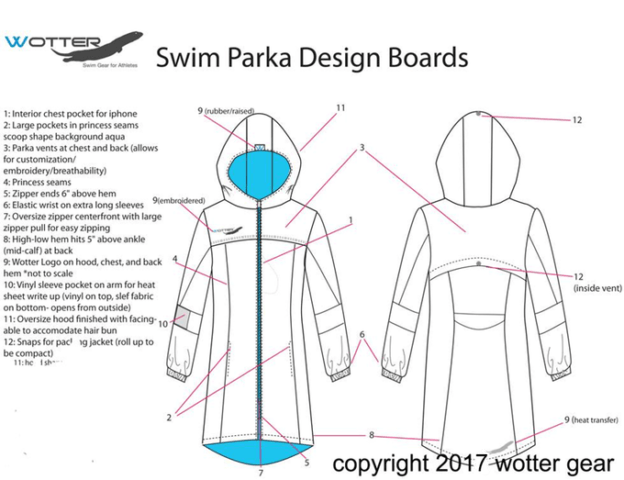 I would be on phone calls with designers and they would listen to me and what I wanted, it was kind of crazy, I was such a little kid!  After a lot of talking and back and forth, we really got to something I felt reflected what girl's wanted.  We added things that the current models dont have:
Oversized hood for ponies and top knots
Big zipper pulls easier for smaller, wet hands to grab
Less bulk, easier to wear
A wrap and snap feature to make it easy to put into a swimbag
Feminine lines and styling
Lots of other considerations, like secret pockets for iphones and headphones, big, deep pockets to warm your hands, venting and breathable fabrics…
Then, I got busy with swimming and school stuff and my mom was busy working.  We set the project aside, but never forgot it.  This year, my friend Becca and I got to talking about it.  We swim and go to school together.  There was a teen entrepreneurial pitch competition at our school and we decided to do it.  It was such an amazing experience, probably the biggest highlight of our high school careers so far.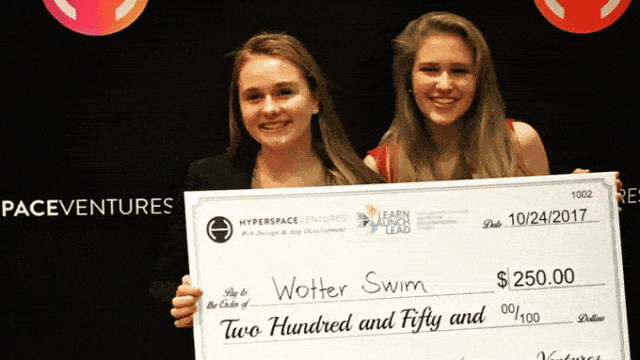 Anyway, we placed in the competition and then all of this great stuff started happening.  An angel investor contacted us and the judges of the competition started making introductions.  It was crazy.  They believed in what we were doing and really wanted us to succeed.
We hope you will too.  Please fund our KickStarter campaign and help us bring our product line to market.  We hope to inspire girls to remain in swim and to raise awareness of the need for more female swim coaches to provide strong role models in the sport!
Thank you!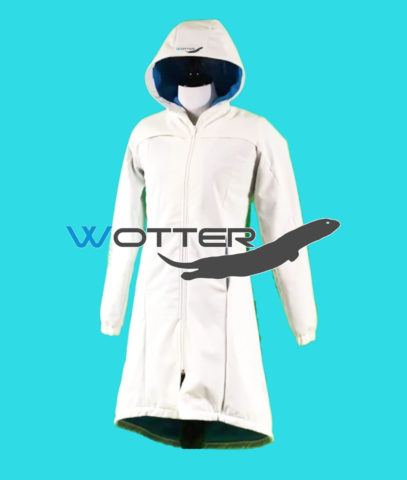 Swimming news Kickstarter is courtesy of Wotter, a SwimSwam partner.