JOB DESCRIPTION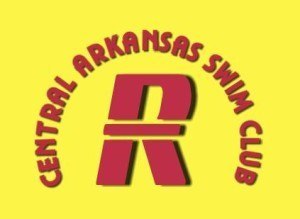 Assistant Club Swim Coach for age group swimmers
Location:
Clarksville, Arkansas
Team:
Central Arkansas Swim Club, Racers, Clarksville branch
Qualifications
At least ASCA or USA swimming level 1 certified coach
USA swimming coach, current certification and background checks
Swimming/coaching background
knowledge of stroke technique and practice structure
Pay:
Hourly, based on level of certification and experience
Responsibilities
Professional attitude, toward staff, parents, and swimmers
Teach proper stroke technique and develop structured workouts
Communicate well with staff, parents, and swimmers
Demonstrate punctuality and dependability
HOW TO APPLY
Send enquires and resumes to Head Coach David DeGeus [email protected]
About CASC Racers
The CASC Racers are committed to teaching the "4 D's": Dedication, Discipline, Determination & Desire in life and swimming.
The Central Arkansas Swim Club, Inc. is very proud of its swimmers` accomplishments since the club was founded in 2006. From competing at the state and regional level to setting age group records, the Racers swimmers have enjoyed success at every level in competitive swimming and in life. Furthermore, our sport has the highest grade point average of any other sport in our community.
The Racers model of the 4 D's :Dedication, Discipline, Determination & Desire, serves as a foundation upon which to build even greater success in the future. Improvements have been noted every year and we look forward to seeing our swimmers continue their dominance at the local level and further their achievements at the regional, national.
The CASC Racers is a competitive program with the purpose and commitment to:
* Improve the sport of swimming
* Work with individuals who share our vision
* Provide swimmers with the highest quality coaching
* Motivate swimmers to realize and obtain their goals
* Recognize each individual and value his or her role in the success of our organization
* Develop positive self esteem, sportsmanship, character & ability to deal with success and failure
* Provide swimmers the opportunities to grow and succeed to their highest level
* Create a fun & positive atmosphere in a competitive environment
Swimming News / Swimming Job is courtesy of CASC Racers.
The fee to post a Swim Job is $50. If you have an open position in the Aquatic Jobs / Lifeguard Jobs market, submit here.