Want to listen to more coaches talking about swim training?
Get a FREE Membership to the Coaches Corner hosted by RITTER Sports Performance.
Mark Morehouse on the RITTER Sports Performance Podcast

Listen to more podcasts with tons of swim coaches, both the big names and some great coaches you might not have ever heard of.
Subscribe: Apple Podcasts / Google Play / SoundCloud / Stitcher / TuneIn / RITTER Sports Performance Blog
Mark Morehouse is the Head Coach at Fossil Ridge High School in Fort Collins, Colorado. He was recently named the National High School Coaches Association (NHSCA)'s Boys' Swimming Coach of the year. Morehouse, who has been the head coach of the Fossil Ridge boys program since 2008 and assistant girls' coach since 2010, led his school to its second straight Colorado 5A state championship during the 2015-2016 season. This year's team had one individual state champ and dominated the state team championships with 331.5 points. The SaberCats placed among the top four in nine events.
Get more free resources for swimmers and coaches at RITTER Sports Performance.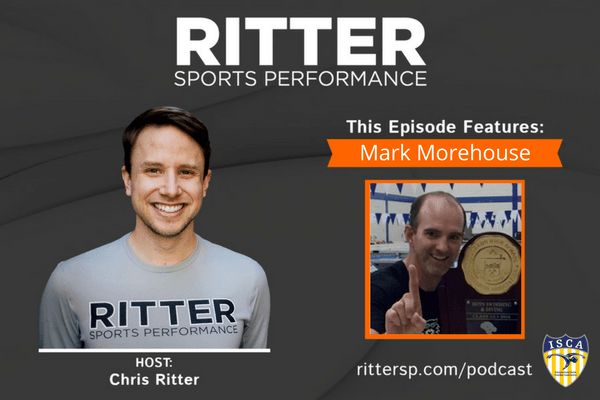 Courtesy of Chris Ritter.