Courtesy of  Julia Galan
Throughout the course of its 7-year history, the Rowdy Gaines Masters Classic  in Orlando, Florida has proven to be more than just your average swim meet – and this year's edition of the annual short course meters event was no exception. Held at the YMCA Aquatic Center from October 9-11, the 2015 Rowdy Gaines Classic attracted over 260 swimmers from the United States and abroad for a weekend that was as much about record-breaking swims as it was about sharing the joys – and surprises – of the sport we all love with our fellow swimmers. At the Rowdy Gaines Classic, you can expect the unexpected in the best possible way.
While many Masters meets are popular and well-attended by their local contingent of swimmers, the Rowdy Gaines Masters Classic is unique in its ability to attract local, regional, national and international participants, many of whom have made this competition a yearly tradition. This popularity is due to a number of distinguishing features that appeal to swimmers of all ages, levels, and backgrounds.

The format of the Rowdy Gaines Classic is one of these exclusive features. Short course meters events are less commonplace in the United States, making this meet a prime opportunity for national and international swimmers alike to make top 10 times, or break records. And there was certainly no shortage of records at this year's event, where every few moments the announcer could be heard enthusiastically declaring a new meet record, national record or world record for each event swum. On the world scene, a total of 16 new records were broken. Olympian Claire Donahue, representing South Florida Aquatics, broke the women's 25-29 age group world records in the 50 and 100 fly. Rich Abrahams of Colorado Masters broke the men's 70-74 age group world records in the 50, 100, and 200 free, the 50 and 100 fly and the 100 IM. In the men's 55-59 age group, Steve Wood of YCF Masters broke world records in the 50, 100 and 200 back, the 50 free and the 100 IM. Bermuda's Lisa Blackburn shattered the women's 40-44 age group world record in the 100 IM. Finally, in the 85-89 age group, Betty Lorenzi set a new world record in the 50 backstroke. On the relay side, the Florida Gold Coast men's 280+ relay set new world records in the 200, 400 and 800 freestyle relays. Additionally, over 37 national records were smashed at this year's Rowdy Gaines Classic across multiple events and multiple age groups. And let's not forget the multiple meet records set across age groups this year!

Fast swimming is not the only characteristic of the Rowdy Gaines Classic, however. Inclusiveness is another important and unique aspect of this competition, one that helps draw such a wide variety of participants. As Rowdy Gaines himself explained, "…World records and fast swimming are wonderful, but for me this meet has always been about bringing together the swimming community, keeping it fun and maintaining that swimming family feel". Adds meet director Scott Bay, "…as we can see, the level of competition across age groups is improving and this is becoming a faster and faster meet. But at the same time, it's still inclusive. Our goal is always to protect the swimmer experience at any age or level and also make the meet something unique for all to enjoy so that participants will come back every year."

Indeed, it was the spirit of inclusiveness and diversity of personal backgrounds and experiences that made this year's Rowdy Gaines Classic so special. The international flavor of the meet was reflected by the presence of swimmers hailing from Belgium, Bermuda, Canada, Cuba, Estonia, Germany, Japan, Mexico, South Africa and Vietnam. Olympians such as Gunther Rodriguez, who represented Cuba at the 2000 Olympic Games in Sydney, Germany's Theresa Michalak and American Claire Donahue shared the pool deck with swimmers who chose to make this weekend their first ever meet. The simultaneously friendly and competitive atmosphere was frequently cited as a draw for both seasoned athletes and first-timers alike. Confirms Gunther Rodriguez, "…I like being around people, and Masters swimming is something that I've never experienced before. I love the camaraderie and the friendliness here – people root for you and are happy to be with you no matter what team you're on." Adds YCF Masters coach and swimmer Cathy Shonkwiler, "…I've attended this meet every single year for the past 7 years of its existence. This is my home pool but it's also my swimming family. I get to see everyone from Olympians to friends from college to new people coming into the sport."

No successful meet is possible without top-notch organizers, and the Rowdy Gaines Classic organizing team is another reason for the popularity of this meet. Led by Jillian Wilkins and Scott Bay, the combined efforts of officials, timers and volunteers made for a smooth and efficiently run event. High school swimmers from Bishop Moore Catholic High, The Villages Charter School, and George Jenkins Swim Team helped with timing each day of the meet. Announcers "Action" Jackson Koontz and Total Teamwares' Bart Raub provided information, commentary and entertainment with clarity and enthusiasm throughout the three days of the competition, which helped fuel the dynamic and high-spirited atmosphere. Subway was on site with sandwiches, snacks and drinks for meet participants. The meet t-shirts, beautifully designed medals and autographed kickboards awarded to all high-point winners also lent a special touch to the event.
And of course, Rowdy Gaines himself spent time on the pool deck, not only swimming in several events with his YCF teammates, but also presenting awards, chatting with participants and even hosting a free swim clinic after the Sunday session. Rowdy's presence lent a very special flavor to the entire competition. As U.S. Masters Swimming Executive Director Rob Butcher, who was also the recipient of this year's Growing Bolder Inspiration Award, remarked, "…what keeps me coming back to this meet each year is, first and foremost, Rowdy. I believe that we should support all of the Olympians that chose to give back to their sport, and I would encourage all of the Masters community to support them too."
We'd like to thank Rowdy Gaines, Jillian Wilkins, Scott Bay, the YMCA of Central Florida staff, and all of the officials, timers, volunteers, swimmers, coaches and spectators for another superb event! This year's competition may be over, but the 8th Annual Rowdy Gaines Masters Classic will be here before you know it, so mark your calendars for the tentative dates of October 8-10, 2016.
We're already looking forward to next year, but in the meantime you can relive the weekend through our photo gallery of high-quality images!
(HYPERLINK: https://www.flickr.com/photos/euclassic/sets/72157657719164644)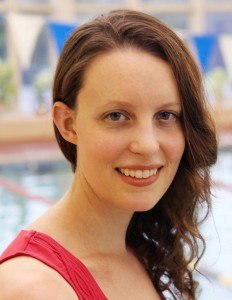 Julia Galan is a lifelong competitive swimmer and a USA Swimming and U.S. Masters Swimming coach. Julia's passion for the sport, for coaching and for writing led to the creation of Swimspire, a coaching and swimming inspiration source geared towards athletes of all levels and goals.