High school swimmers Niki and Becca did, and they concluded the unisex (aka made for boys) swim parka symbolized long overlooked compromise for the female athlete.
This compromise has a real cost for girls, who leave swimming at twice the rate of boys by the time they graduate from high school.  Further evidence of the disparity is that there is only one female coach to every 3 male coaches on deck.
WOTTER Cofounder, Becca Segal stated, "When you look at the statistics and really listen to girls, you see how this kind of compromise has been sending a subliminal message that girls are secondary in the sport."
She continued, "It's so clear to both Niki and me that what we gained from swimming was the foundation that allowed us to tackle some really huge challenges, WAY beyond the water.  We think every girl should feel confident and strong on deck because that translates into every facet of your life."
WOTTER Cofounder, Niki Vilas Boas said, "WOTTER is about making choices available that celebrate and validate female swimmers.  This is not "Pink It and Shrink It", WOTTER is a FOR HER BY HER movement that stands for the freedom of choice girls deserve so they feel powerful on deck, in the water and beyond.  We want our parka, and everything else we hope to bring to female swimmers, to be symbolic of a new era for girls in our sport."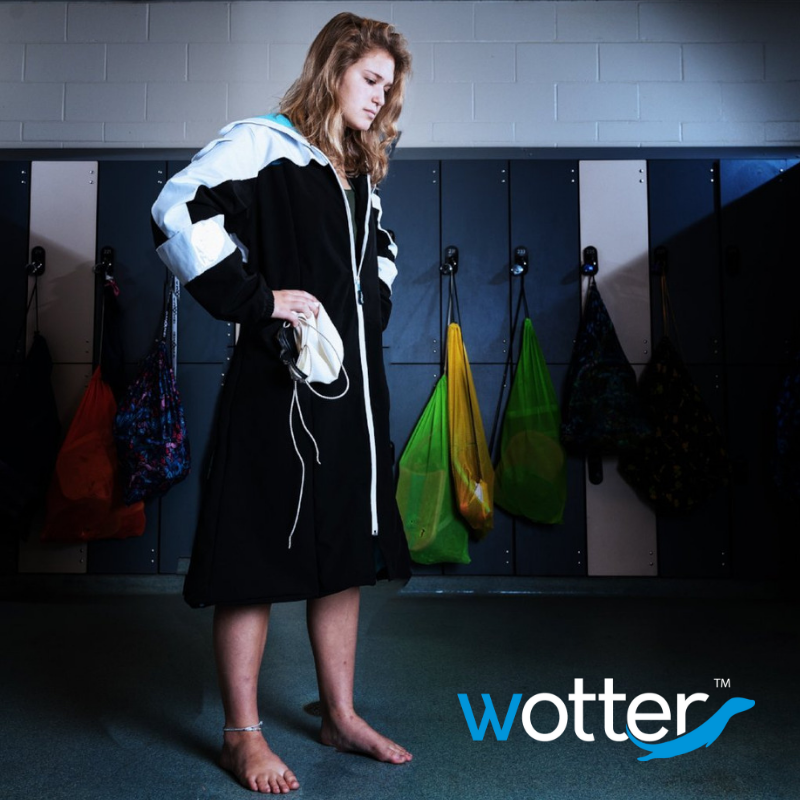 WOTTER launched on Kickstarter in November of 2017 and successfully attained its funding goal of $36K, achieving backing by 3 decorated swim Olympians.  The funding allowed the girls to further develop their prototype and deliver on their first orders last Fall.
Since that time, Niki and Becca have been named in business.org's 50 Youngest Entrepreneurs in America, enjoyed counsel through a world class Y-Combinator-like accelerator and been featured on Entrepreneur Magazine's nationally televised "Elevator Pitch".
Meanwhile, their first product, the World's Only Female Swim Parka has met with high praise from swimHERs around the globe.  With features no other parka can boast like larger hoodroom for ponytails and top knots, female forward tailoring, heat sheet window sleeve, and a handy wrap and snap feature for ready storage, the WOTTER parka is best in class for Power On Deck.
The girls are now entering their second season with parkas available for order on their website www.wottergear.com.  Parkas are on sale now at a limited time promotional price of $139.
You can follow WOTTER on Instagram, Twitter, and Facebook for updates.
Courtesy: WOTTER, a SwimSwam sponsor.