Who is running the camp:
World renowned swimming expert Dr. G, Dr. Genadijus Sokolovas.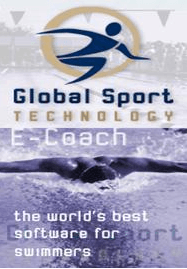 He is a Senior Physiologist at the GST Inc, FINA Expert, former Director of Sport Science and Physiology for USA Swimming, High Performance Director for USA Pentathlon, tested and worked with 115 Olympic Champions and 15,000+ swimmers from 125 countries, developed innovative swimming tests and databases (Swim Power, Land Water Strength, Lactate Clearance, Relative Endurance, Lactate Heart Rate Profile, etc.), author of patents on training and recovery equipment (Vertical Swim Trainer, Vibrotraining machine), author of world's best training design software (E-Coach, TraPlan, etc.). See more at www.globsport.org
Coach George Heidinger
He is an owner of Pikes Peak Athletics in Colorado Springs. George was a member of USA Swimming's National Team Division and worked with many Olympians. See more at www.pikespeakathletics.com
Goal of the camp:
– Improve your swimming skills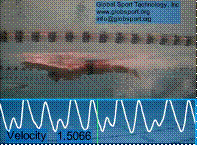 – Learn about your weaknesses in swimming technique using Swim Power test
– Develop individually customized drills for every participant based on Swim Power test
– Test your recovery, conditioning, and nutritional needs using Lactate Clearance test
– Train and race at the Olympic City USA at the altitude of 6,000+ ft, where most of world's best swimmers are coming to train
Dates of the camp
– July 18-28, 2018 (athletes can stay for shorter time, if they prefer)
Cost of the camp
– $195 per person a day. The cost includes training, accommodation, meals, Swim Power and Lactate Clearance tests, transportation, and classroom/pool sessions on swimming technique, training, recovery, nutrition. Individual testing sessions are available at additional cost.
How to apply for the camp
Email at [email protected], call at 719-321-6975
Testimonials
Dara Torres (5-times Olympian, multiple Olympic medalist): "Having Genadijus work with me throughout my comeback helped so much!  Everyone kept telling me how perfect my stroke was, but underwater there were specific things that needed to be fixed.  No one could see that until Genadijus tested me.  The fact that Genadijus took the time to work on even the smallest of things helped me be the best I could be, and reach my goals, and for that I am extremely grateful."
Jason Lezak (3-times Olympian, multiple Olympic medalist): "Throughout my many years of working with Genadijus he has helped me in many ways. The lactate testing and analysis both at meets and practice taught me how to maximize my training and performance. Also the underwater video analysis with the velocity curve showed me how I could improve my stroke through the weaker points where my velocity significantly dropped."
Jessica Hardy (Olympic Gold Medalist, World Record Holder): "Working with Genadijus was a short session, but more effective than I ever could've dreamt of. I appreciate his unique approach to implementing change in technique through outside-the-box drills. They have kept me engaged as well as open to change."
Peter Vanderkaay (2-times Olympic Gold Medalist): "Dr. Sokolovas always uses cutting edge technology that is extremely beneficial in stroke refinement and training philosophy.  I have worked with Dr. Sokolovas for many years now and I can honestly say that he has helped me reach my potential in the pool.  I would highly recommend working with him if you want to be one of the best swimmers in the world."
Swim Camp news is courtesy of Global Sport Technology, a SwimSwam Partner.