Annapolis, Maryland twins Will and Erin Dougherty have verbally committed to swim for CAA rivals Towson and James Madison. The Doughertys both attend Broadneck Senior High School and swim for Naval Academy Aquatic Club.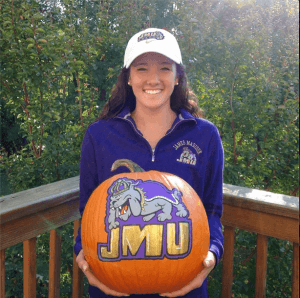 Erin Dougherty gave her verbal commitment to James Madison University. She will bring much-needed distance free talent to the Dukes whose two A-finalists in the 500 free and 1650 will both have graduated by next fall.
With another year to go before wearing a JMU uniform, Dougherty is already fast enough to have scored at 2014 CAA Championships in the 1650 (she would have placed 13th) and she is only about two seconds off finaling in both the 500 free and 400 IM (the CAA only swims an A-final and a B-final). During the last short course season, Dougherty dropped 13 seconds in mile, 9.5 in the 1000, and 1.8 in 500. Her top times are:
1650y free: 17:10.88
1000y free: 10:17.86
500y free: 5:02.89
200y free: 1:54.53
400y IM: 4:32.89
Will Dougherty made his verbal commitment to Towson University. He, too, is a distance freestyler.
"I committed to Towson because of Coach Mead's success with mid distance and distance swimmers. I'm looking forward to being a part of the class of 2019."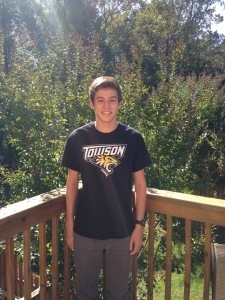 Dougherty spent last short-course season in a cast after breaking his leg. Sitting out for four months made it tough to go best times, so his short-course PBs date from the 2012-13 season. On the other hand, Dougherty had a very successful 2014 long course season. He improved his 200m free by 2.5 seconds, his 400m free by 2.8, his 800m by 2.7, and his 1500 by 31 seconds.
His best times are:
200y free: 1:43.76            200m free: 1:57.76
500y free: 4:38.54            400m free: 4:07.66
1000y free: 9:30.96          800m free: 8:35.17
1650y free: 16:04.17        1500m free: 16:33.43
Even his two-season-old 1650y time would have scored at 2014 CAA Championships. If Dougherty makes the kind of progress in short course season this year as he did in long course, he should be a real asset to the Tigers from his first days on campus.