British Swimming has released its qualification criteria for the upcoming major senior and junior international competitions in 2019. The bulk of the pool selections will be based off of times achieved at the 2019 British Swimming Championships, which are scheduled to take place at Tollcross International Swimming Centre in Glasgow April 16-21, 2019.
A maximum of 30 total athletes may be selected for the 2019 World Championships, but the total squad number will ultimately be determined by the National Performance Director (NPD), Chris Spice, at his complete discretion. Up to 2 athletes per individual event may be selected, provided they meet or exceed the qualification cuts.
In reviewing the British Swimming qualification times, in most cases the '1st place finisher qualifying standard' falls as the same time held by the 5th-7th position within the world rankings, depending on the event. That holds true for both the female and male time cuts.
For the 'consideration times', the female events are aligned with the 11th-13th position within the world rankings, depending on the event, whereas the men's fall anywhere from 1oth to 24th based on the event.
As the time cuts are based on world rankings, the qualifying standards are faster or slower this time around simply according to how the world has been performing. For instance, the women's 100m freestyle cut in 2015 was 53.08, whereas it's 52.72 for 2019. But, the women's 200m fly time standard was 2:06.52 in 2017, but is now 2:07.13
The men's vary between 2017 and 2019 as well. This year's 200m freestyle is slightly slower for 2019 at 1:45.70 compared to 2017's cut of 1:45.45, but the 200m IM is much faster. 1:57.11 earned a possible spot back in 2017, while you'll need 1:56.85 this time around.
Below are the embedded time tables for the 2017 World Championships and then for the 2019 World Championships.
British Swimming Qualification Times – OLD – for 2017 World Championships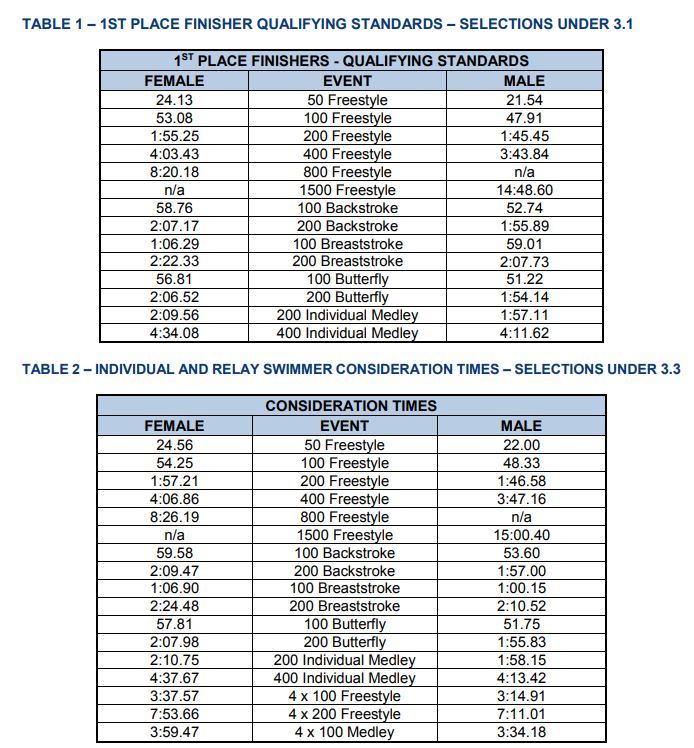 British Swimming Qualification Times for 2019 World Championships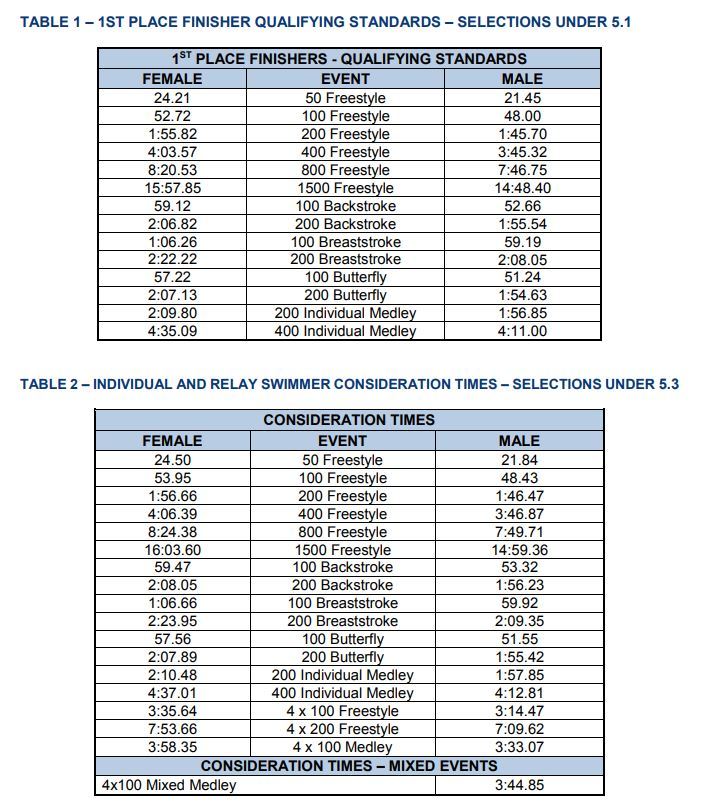 You can see the British Swimming 2019 selection criteria for the following competitions by clicking this link.
2019 World Junior Championships, Budapest, Hungary, 20th – 25th August
2019 European Junior Championships, Kazan, Russia, 3rd – 7th July
2019 World OPEN WATER Championships, Gwangju, South Korea, 13th – 19th July
2019 World Championships, Gwangju, South Korea, 17th – 29th July
2019 European Junior OPEN WATER Championships, Racice, Czech Republic, 1st – 4th August