Disclaimer: BlueSeventy Swim of the Week is not meant to be a conclusive selection of the best overall swim of the week. The BlueSeventy Swim is an opportunity to take a closer look at the context of one of the many fast swims this week, perhaps a swim that slipped through the cracks some as others grabbed the headlines.
Outside of the two weeks of Division I NCAA Championship meets coming up later this month, there's maybe not a two-week block more loaded with fast college swimming than the one we just wrapped up.
We could go any number of directions with this week's Blueseventy Swim of the Week. How could you pass up Jack Conger's 1:39 in the 200 fly? Or Cierra Runge's 4:31.90 in the 500 free? Or even the amazing 200 free showdown between Missy Franklin and Simone Manuel?
Instead, this week we're choosing to feature a swim that was perhaps a little buried in the shuffle of the other insane efforts of the week. You can read plenty more accolades about the three swims above plus more in our earlier countdown of the Top 10 Swims from NCAA Conference Meets here. But now, here's a swim that didn't make that list, but still has massive national implications:
Perhaps no program has had a steeper improvement curve over the last couple seasons than North Carolina State. And the Wolfpack, while a well-rounded enough bunch to win the ACC Championship this year by over 150 points, are clearly still led by one specific stroke discipline: sprint freestyle.
That's why it makes so much sense that their crowning achievement of the meet was the team's 200 free relay victory, a relay that showed off their sprint dominance and perhaps their new place on the national stage.
Despite being a great sprint program for quite some time now, with the depth to put together great relays, it's been awhile since the program had a true elite-tier sprinter compared to the rest of the NCAA – probably since Cullen Jones in 2006.
But after nearly a decade, the team has its true top-end sprint weapon in Simonas Bilis, who broke the Olympian Jones's school record and became the first Wolfpack member ever under 19 seconds.
And that was just the 200 free relay's opening leg. With Bilis smashing the record on leadoff duty, the rest of the team came through with splits of 18.96 (freshman Ryan Held), 19.11 (Andreas Schiellerup) and 18.57 (senior anchor David Williams) to go 1:15.62.
That's within a half-second of last year's NCAA-winning time. It broke a Georgia Tech pool record set by an insane Auburn foursome featuring future Olympic champ Cesar Cielo and international stars Matt Targett, George Bovell and Bryan Lundquist.
What's even scarier, though, is what NC State could do in just a few weeks. This team has a legitimate chance to put all four swimmers under 19 seconds, something that hasn't happened in years, perhaps since the super-suit season of 2009, when Auburn's relay set the US Open record. Here's a look at the individual, flat-start lifetime-bests for all four members of NC State's team:
Simonas Bilis: 18.98 (2015 ACCs)
Ryan Held: 19.27 (2015 ACCs)
Andreas Schiellerup: 19.55 (2015 ACCs)
David Williams: 19.11 (2014 ACCs)
Of course, the team has to be on-guard. Last season, its potentially NCAA-winning foursome false started in prelims, knocking them out of the title hunt and the team likely out of the top 10 in one fell swoop. But watching the Wolfpack walk the fine line between the safety of near-guaranteed NCAA points and relay start risk that could lead to a huge national title should be one of the most compelling stories of the men's NCAA Championships.
Full ACC Championships coverage
Aptly named to suggest 70% of the earth is covered in water, blueseventy is the world leader in the pool, triathlon and open water wetsuits and swimskins. Since 1993, we design, test, refine and craft products using superior materials and revolutionary details that equate to comfort, freedom from restriction and ultimately a competitive advantage in the water. blueseventy products have instilled confidence in beginners as well as carried world-class athletes to countless Olympic and World victories.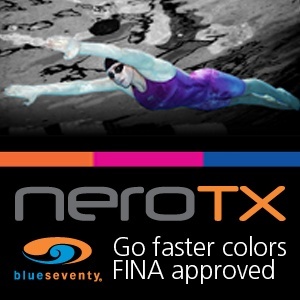 For the latest news and blogs from blueseventy visit www.blueseventy.com.
Twitter: @blueseventy 
Facebook: facebook.com/blueseventy
 Blueseventy is a SwimSwam partner.