Blueseventy has boosted its roster of sponsored swimmers by adding three new signings and renewing its relationship with world championships medal winner, David Plummer.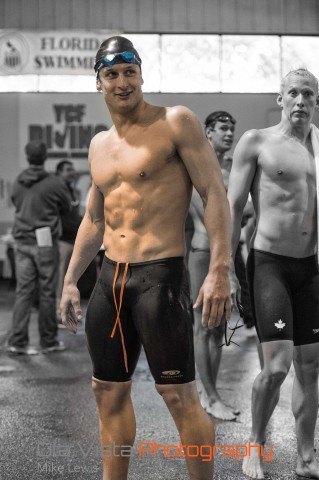 Stephanie Peacock, Arlene Semeco and Sean Mahoney are new members of team blueseventy and will race in nero swimwear this season as they prepare for major competitions, including World and national championships.
Swim Florida's distance specialist, Peacock, broke records set by Janet Evans when she was a swimmer at UNC in North Carolina.
She said: "I am really excited to join blueseventy. Their suits are a great fit for me and give me the confidence I need to feel good in the water. I can't wait to represent this amazing organization."
Blueseventy's Roque Santos, a 1992 Olympian, said: "If you beat Janet Evans' records, you're good. It really excites me that she's getting into the open water too."
Arlene Semeco has worn blueseventy and worked with the brand for several years. Now the relationship with the Coral Springs based Venezeulan sprinter has been formalised.
She said: "I have had nothing but good experiences with blueseventy's amazing quality products. The search for the perfect fit for me was over when I found blueseventy. I am super excited to be part of the team and I cannot wait to be able to show the world how amazing their products are!"
Santos commented:
"It's a priority for us to help Semeco get to Rio. She's a really influential swimmer in South America as well as being a fantastic person to work with in general. We really wanted to be a stronger part of her career by supporting her Olympic aspirations."
Sean Mahoney from the Terrapin Swim Club in California is a former NCAA record holder in the 200 breast stroke and a gold medal winner from the 2011 Pan American Games.
He said: "I'm stoked to be a part of such a great company. The honesty of the personnel makes blueseventy a racing suit company that I can trust completely. Knowing that I have great competition gear and a dependable race suit lets me focus on racing and training."
Santos added: "Sean is local to me in California, as well as a fellow breast stroke swimmer so I'm excited to be working with him. He's got a great opportunity with Rio just around the corner and I hope we can play a part in his Olympic dreams."
Backstroke ace, David Plummer, has been with blueseventy for several years, and wore nero14 suits to secure his place on the national team for the FINA World Championships in Kazan, Russia this summer.
Santos said: "The fact that David has been wearing our suits and achieving success speaks volumes. He was a medal winner at the World Championships in Barcelona in 2013, and signing with us again underlines that he believes in the direction we're taking our performance swimwear."
Santos added: "We're grateful to David for his loyalty, and proud to continue supporting one of the most experienced swimmers on the national team."
Blueseventy has been a force in the pool since introducing lightening fast suits to the world in 2008, changing forever what people could expect from swimwear. Since then, swimmers in blueseventy suits have won major international medals and swum in Olympic finals.
However, it's not all about the top end of the sport, blueseventy's neroTX suit is a top seller with high school swimmers, and the new low-priced fully-bonded neroFIT suit, aimed at kids and masters, has seen unprecedented demand since becoming available for sale in early January.
Aptly named to suggest 70% of the earth is covered in water, blueseventy is the world leader in the pool, triathlon and open water wetsuits and swimskins. Since 1993, we design, test, refine and craft products using superior materials and revolutionary details that equate to comfort, freedom from restriction and ultimately a competitive advantage in the water. blueseventy products have instilled confidence in beginners as well as carried world-class athletes to countless Olympic and World victories.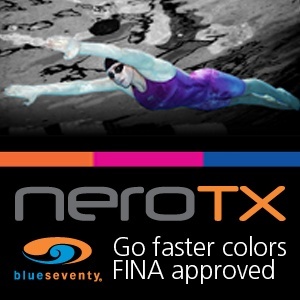 For the latest news and blogs from blueseventy visit www.blueseventy.com.
Facebook: facebook.com/blueseventy
Blueseventy is a SwimSwam partner.