The 2016 Swimsuit Issue is nearly done. We mail out the magazine the first week in April.
We are already working on the 2016 Olympic Preview Issue, which will be our biggest yet.
Here are 11 Reasons Why You Will Love SwimSwam's 2016 Olympic Preview Issue:
1 – It is 196 pages
The premiere issue was 132 pages.  The 2016 Swimsuit Issue is 172 pages, and The Olympic Preview will be 196 pages!  That's correct, nearly 200 pages.
2 – 650 pages of content
Total up the pages of the three issues so far, the premiere issue, Swimsuit issue and Olympic Preview. That's 500 pages of swimming features, news and entertainment in three magazines.  Compare it to other swimming magazines offering 12 issues per year and you now see we're providing a lot more for your money.  When the 4th SwimSwamMAG drops, you'll have over 650 pages of premium swimming content.
3 – The Cover
Our covers are different, far better than what you've experienced for decades.  The cover for the 2016 Olympic Preview will be our best yet, a must-have piece of artwork, a collector's item.  When you get it, you'll feel like you have your own piece of gold.
4 – The Olympic Encyclopedia
The 2016 Olympic Preview will have everything you need to know to fully understand and enjoy the U.S. Olympic Trials and the 2016 Olympic Games.  It will be an encyclopedia of Olympic insider info every swim-fan will need to dive deeper on the biggest moment in sport.
5 – Insider Info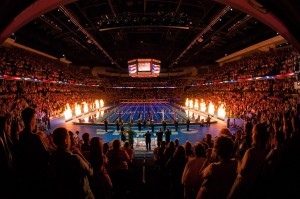 Did I mention insider info? We are covering the U.S. Olympic Trials and Olympic Games behind the scenes like you have never seen it done before.  Whether you're at the events or watching on TV, the background information will add to your experience.  Think new technology. We can't wait to share this info with you.
6 – So Many Profiles
Profiles on Olympic Hopefuls will be exact, fun and insightful.  We're reaching back and looking forward with a keen eye to enhance the drama which makes our sport so great.
7 – Behind the Scenes with Phelps and Bowman
Photographer Mike Lewis embedded with Michael Phelps and Coach Bob Bowman in Arizona.  The sun, fun and inside look at their pool and HQ is well worth your attention as Omaha and Rio draw near.
8 – Large Format
As always, the 2016 Olympic Preview will be the large format magazine we love to deliver, printed on thick paper that will stand up to your permanently pruned fingers.
9 – Lean on Ads – Heavy on Content
You might think we'd sold out, making this issue nothing but ads. You know, we could have, but we did NOT.  The 2016 Olympic Preview Issue is not overrun by ads. It is content rich, and the ads are exclusive, beautifully designed, and well balanced with the feature stories.  While we appreciate sponsor support, ad placement is premium, an opportunity to wow you and be unique.
10 – The Cover Finish
I know. We always bring this up, but if you haven't subscribed, then you simply don't know. SwimSwam Magazine is not only higher quality,  you actually feel it the instant you touch the magazine. The texture is amazing, and you'll love how heavy it feels in your hand.
11 – Almost a Pound
We mentioned weight, so we might as we'll tell you, we're just a hair under a pound on this issue. That's a heavy magazine, certainly one you will want on your coffee table.
What  we DON'T DO: sacrifice any of the content on our website that has been enjoyed by over 1 million unique readers each month. You don't pick up a magazine to read about who won the NCAA Championships 4 weeks ago. You pick up a magazine to go deeper, to get inside of the sport in a format that must be felt as it's read, not clicked on.
To knock you over with each issue, producing a must-have magazine that feels like a collector's item.
To produce unique features never before seen in swimming media.
To present swimming like it should be, the greatest sport on earth.
At SwimSwam, we love the sport, and we love changing the paradigm of how it's presented. For far too long swimming magazines have been the same, and it our goal to deliver something spectacular, a magazine you will be excited about getting every single time a new issue is released.