ONE
22 Olympic medals and counting.  Can he win 23, 24, 25…28?
TWO
More iconic photos like this one. Nobody poses like a winner quite as Phelps does in swimming – perhaps that's because he's had more practice than anybody else in history:
THREE
Rivalries. The Phelps-Lochte rivalry. Where will these guys cross swords? 100 backstroke? 100 butterfly? 200 IM? Or even better yet – the Phelps-le Clos rivalry. Phelps was upset by the young South African Chad le Clos in the 200 fly at his final Olympics, and le Clos has only gotten better in Phelps 18-months absence from the sport. Our guess is that it's unlikely that Phelps tries for the 200 fly in Rio, but he'll be itching to tie up a loose end in the 100 fly against the defending World Champion le Clos.
FOUR
Phelps' schedule is anyone's guess, endless swim-geek fodder for the swimming masses. Here's one to set you off: imagine Michael Phelps vs. Yannick Agnel in the 100 free final in Rio. Training partners, behemoths, neither really started as a sprint freestyler…awesome.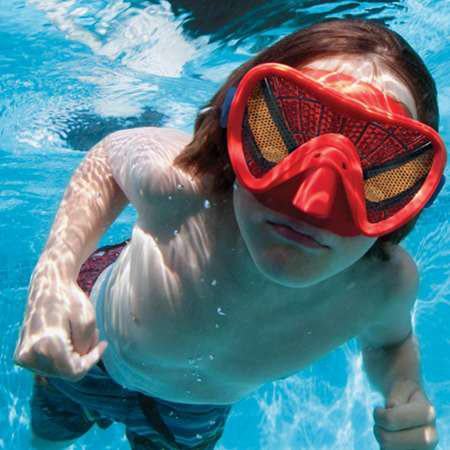 FIVE
Bob Bowman's NBAC Super Team just became Swimming's official Dream Team! Think about a dual meet with SwimMAC (we're convinced it's going to happen), now with Lochte vs. Phelps added into the debate. Choose your team, boys and girls!
SIX
The Phelps Family show courtesy of NBC Sports.  Debbie and Michael's sisters have become their own show. During the 2008 and 2012 Olympic Games they got as much prime time TV as a network Hollywood lead. And they've put their stardom to good use. Debbie Phelps is one of Baltimore's biggest fundraisers. No, we imagine about 50% of our readers don't care much about Phelps' family, but I'd imagine almost all of them care about the fact that people care enough about Phelps' family for NBC to feature them. Inception.
SEVEN
More Phelps references in Comedy Central's' Workaholics:
EIGHT
For Team USA, the 4×100 Freestyle Relay just got a boost of nitro! Could we go back to 2008?
NINE
Phelps' dog, Herman, gets more media profiles like this one:
TEN
Higher rating and more growth.  Phelps equals more kids in the sport. FINA, USA Swimming, all NGBs can run their marketing programs 24/7, 365 days a year. They simply do not net the same results of the greatest ambassador of Olympic swimming. Phelps has made the dream of being a swim star a childhood goal for millions of kids around the world.
The above are 10 of our reasons. What are yours?