Tomorrow, be sure to follow SwimSwam's Instagram, as one lucky nerd is going to win a brand new Swimnerd Pace Clock!!!
"The pace clocks that Swim Nerd turn out are fantastic. The company was very easy to work with and got my equipment to me in a very timely fashion. I highly recommend using Swim Nerd if you are buying new pace clocks for your practices. They are easily visible with the color and the size of the numbers. The fact that you can program a practice in with send offs from your phone makes life very convenient. This has turned out to be one of our best purchases in quite a few years. Thanks to Nate and everyone at Swim Nerd for not only coming up with a great product but also being so customer service oriented."

– Dean B.
Download the Swimnerd Android mobile app here

Download the Swimnerd Apple mobile app here
Find Swimnerd on Social Media:
Facebook ► https://www.facebook.com/swimnerdpaceclocks
Twitter ► https://twitter.com/swimnerds
Instagram ► https://www.instagram.com/swimnerds/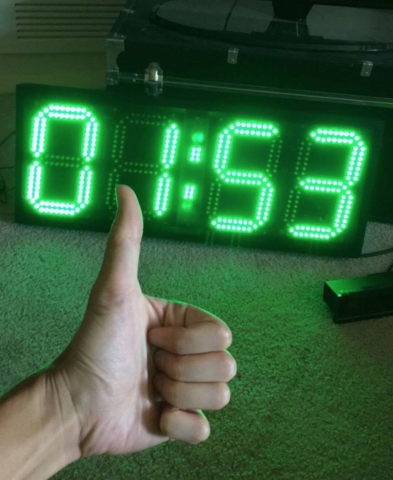 SwimNerd is a SwimSwam partner.