We're back with swimming's TopTenTweets presented by Arena, where we round up the best of the swimming Twitterverse.
Featured Instagram Post of the Week:
---
10.
Looking forward to the day in college swim coaching where a coach publicly states they are not going anywhere and then a week later accepts a position elsewhere. https://t.co/jRgTh1bKK5

— Mark Dziak (@RealMarkDziak) April 3, 2020
That's when we'll know swimming is a ~real sport~
9.
post-season cancelled? 🙄 over?💀😂 the season 🏊🏻‍♀️ is never over 🙅🏼🚫 I'm gonna grind 💪🏻💯 til the day I die 👻💀 pic.twitter.com/BBbzp1ijaG

— Rachel Marsh (@marsh_mellow99) March 28, 2020
Are we just gonna ignore that she went full force directly into the ground off the dive?
8.
Lia Neal is IG live right now with John Paul Jones from bachelorette.. I don't know why. But I love that for her pic.twitter.com/xlJBCjbadd

— Karl Ortegon (@kfortegon) March 27, 2020
What a star.
7.
Very bizarre that this year of work will culminate in couch sitting. #tokyo2021

— Zach Apple (@apple_zach) March 24, 2020
It's like you're all SwimSwam writers, now.
6.
All of us when we realized there wouldn't be live swimming for months.
5.
Finding new ways to get better! pic.twitter.com/4M7FQGu34X

— Ryan Murphy (@ryan_f_murphy) March 21, 2020
Great form.
4.
Innovative.
3.
Ur telling me I gotta run 15.5 miles (25km). Ya, no thx. https://t.co/y7Uuy9S0sq

— Erica Sullivan (@erica_sully) April 4, 2020
Now's the time!
2.
Accurate representation of what the last 50 of a 200 fly feels like pic.twitter.com/32UzgHYuHH

— grantshoults (@grantshoults) April 5, 2020
Real.
1.
IF the 2021 trials have to move to a different location, here are my suggested venues. (Please respond with wrong answers only) pic.twitter.com/HTCbE1VT0O

— Ryan Held (@heldilox) April 2, 2020
Here for the replies.
Arena Facebook – @ArenaUSA
Arena Twitter – @ArenaUSA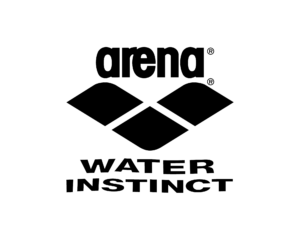 Arena USA is a SwimSwam Partner