JOB DESCRIPTION
SwimLabs Issaquah, WA seeks Head Instructor.
EMPLOYMENT REQUIREMENTS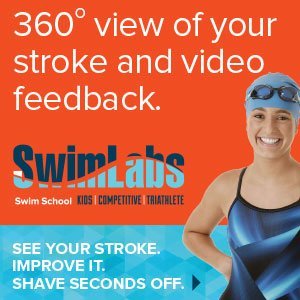 The ideal candidate has a welcoming, bright personality, professional appearance, is very well organized, punctual and has a positive can-do attitude. You should be forward-thinking, have common sense, and most importantly – be dependable. We will rely on YOU to help run our business so dependability is a must!
• Maintains staff by recruiting, selecting, orienting, and training employees; maintaining a safe, secure, and legal work environment; developing personal growth opportunities.
• Teaches lessons to all ages and abilities, including group and private lessons.
• Accomplishes staff results by communicating job expectations; planning, monitoring, and appraising job results; coaching, counseling, and disciplining employees; developing, coordinating, and enforcing systems, policies, procedures, and productivity standards.
• Maintains current knowledge and standards of practice by teaching lessons ongoing; reviewing curriculum and suggesting adjustments.
• Manages pool and facility maintenance by completing tasks; overseeing staff; delegating chores; suggesting improvements.
• Contributes to continuing education for staff by designing training programs; leading meetings, trainings and seminars; updating technique and progression.
• Participates in special events by organizing events; ensuring properly staffed and qualified; promoting events to clients; running events.
• Maintains quality service by enforcing quality and customer service standards; analyzing and resolving quality and customer service problems; identifying trends; recommending program and progression improvements.
• Maintains professional and technical knowledge by attending educational workshops; reviewing professional publications; establishing personal networks; benchmarking state-of-the-art practices.
• Contributes to team effort by accomplishing related results as needed.
COMPENSATION
You will receive a competitive yearly salary dependent on prior related experience.
HOW TO APPLY
To apply for this opportunity you can email your resume to the co-owner of SwimLabs Issaquah Chris Chalmers at [email protected]
ABOUT SWIMLABS ISSAQUAH
We are a new and unique swimming training facility designed to use technology and individualized instruction to teach swimmers of all ages – beginners to competitive athletes – the absolute best mechanics for water safety and swimming success. Our innovative small-pool experience is comforting and welcoming for first-time young swimmers and allows for the utmost attention from our instructors. For our competitive swimmers, we use the same video-feedback technology today's Olympic swimmers use to instantly view their own strokes, correct or enhance their form, adjust their technique, master their skills and shave time off of their performances.


Swimming News / Swimming Job is courtesy of SwimLabs.