SPIRE Academy is a SwimSwam partner that functions as an international sports academy for aspiring athletes from all over the world. SPIRE students span the globe, including enrollees from Argentina, Australia, Canada, Puerto Rico, Republic of the Congo and Spain.
Hard work doesn't usually pay off overnight in the pool. But a trio of Egyptian high schoolers are already seeing huge time drops just a few months after moving from Cairo to train at the SPIRE Academy in Geneva, Ohio.
Racing short-course yards (SCY) for just the second time ever, 17-year-old Omar Sherif shaved more than two seconds off his 100 free debut from October and snuck under the Winter Juniors cut with a time of 45.07 at the Mark J. Braun Fall Classic earlier this month. A 6-foot-3 sprint freestyle specialist, Sherif placed second behind only Scotty Buff (43.80), a University of Florida commit who's currently ranked as the top class of 2023 recruit in the entire country.
"It was definitely a big learning experience to swim next to someone like him, as there's a big difference between swimming long course and short course," Sherif said. "I'll definitely be working on my weaknesses and I will keep on striving."
Sherif's SPIRE teammates, Yassen Eltaranisy and Adham Montasser, are closing in on Winter Juniors cuts of their own. Eltaranisy, a 16-year-old who specializes in mid-distance free events, posted huge improvements in both his 200 and 500 free. After clocking a 4:50.09 in the 500 free at his SCY debut in October, he dropped more than 10 seconds in prelims earlier this month before lowering his personal best by another seven seconds in the final with a time of 4:31.92. That's less than two seconds off the Winter Juniors cut of 4:30.09.
In the 200 free, Eltaranisy went 1:41.06 during the individual race while also logging a 1:39.71 on the leadoff leg of the 4×200 free relay. The latter split was more than five seconds faster than his previous-best time of 1:45.09 from last month and less than a second away from the Winter Juniors cut of 1:38.99.
Montasser, a 17-year-old breaststroke specialist, lowered his lifetime best in the 100 breast by more than three seconds. He clocked a 57.15 en route to a fourth-place finish, less than a second slower than the Winter Juniors cut of 56.19. Montasser is finally feeling healthy again coming off back-to-back injuries last year to his hand and ACL four months apart that both required surgery.
Sherif, Eltaranisy, and Montasser each believe that hitting these Junior National standards will help them achieve their goal of swimming collegiately for a top program. Inspired by Egyptian swimmers such as Virginia Tech standout Youssef Ramadan, a former club teammate back in Cairo, the three Midwest transplants are confident they can reach the next level under the guidance of SPIRE director of aquatics Thad Schultz.
"Compared to America, Egypt is very old school the way we practice," Sherif said. "So I would say there's definitely innovation in the way we train with Coach Thad. We're always doing different and new stuff in the pool — we're never really practicing the same thing, unless it's a set to see how much we've improved. In Egypt, we would always do the same sets. It was kind of repetitive all the time. We kind of improved to some extent, but we didn't really focus on the important stuff. We didn't focus on our technique, how we were going into the water, how our stroke is, how our start is, how our turns are. All of that, we didn't really focus on in Egypt.
"In Egypt, we normally swam in bigger groups," Sherif added. "Although I would say in Egypt I was one of the more important people in practice, I would still barely have any remarks on any of the important stuff that could make me better. The way the practice goes here, everything has a reason. It shows a big difference between here and Egypt. I'm not saying Egypt is bad by any means, but there's a reason why we're here and we're hopefully going to be a lot better when we come back than we would've been in Egypt."
In addition to new training styles, the trio's brief stint in the U.S. has provided increased exposure on the college recruiting trail and unmatched convenience when it comes to balancing academics and athletics. Since arriving in August, the group has already taken college visits to Ohio State and Division III powerhouse Kenyon College. They also live just two minutes away from their dorms, which has made navigating snow for the first time slightly more bearable this winter.
"Here there's a lot more exposure to swimming," Montasser said. "Egypt is so far from the U.S. that no one really gets to see you swim.
"The only difference that's been tough to adjust to is that it's cold," he added. "That's it — everything else has been positive. It never snows in Egypt. The coldest it gets is like 9 degrees Celsius."
"I don't think I would be improving as much because back in Egypt we have a big problem between academics and athletics," Eltaranisy said. "I train with my club team and I go to another school. Here I have an opportunity to train and study in the same building, so it's easier. I have more time to do other stuff."
As Sherif, Eltaranisy, and Montasser continue to fine-tune their technique at SPIRE with the hopes of building successful swimming careers, they look toward Ramadan and other Egyptian talents as proof that their D-I dreams are possible.
Marwan Elkamash recently made history as the first Egyptian man to win a FINA World Cup gold medal with his 1500 free victory in Toronto last month. Elkamash, a 29-year-old Indiana University graduate and volunteer assistant coach for the Hoosiers, also aided Eltaranisy during the process of moving to Ohio this fall.
At the last stop of the World Cup series in Indianapolis, 26-year-old Ali Khalafalla added to Egypt's momentum this season with a fourth-place finish in the 50 free. Sherif, Eltaranisy, and Montasser want to be a part of the next generation of Egyptian swimmers representing their country on the international stage.
"There's a lot of inspiration that comes from these guys," Sherif said. "They show us the way and they show us that coming from Egypt doesn't necessarily mean that we can't be good. They show us that we can be swimming at that high level. Getting to the Olympics or getting to the World Cup or getting to the World Championships is definitely one of the goals we're looking toward the next couple of years."
SPIRE SWIMMERS PHOTO VAULT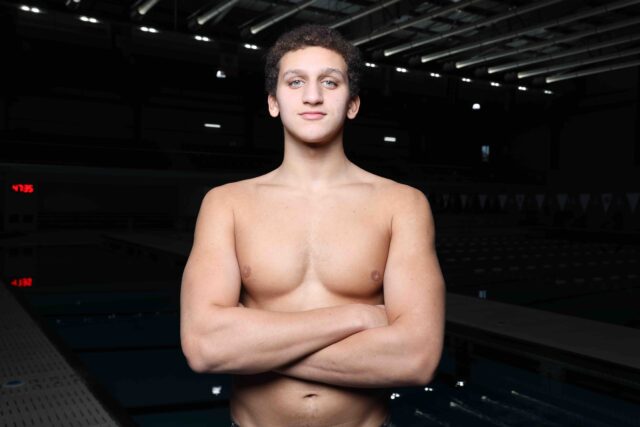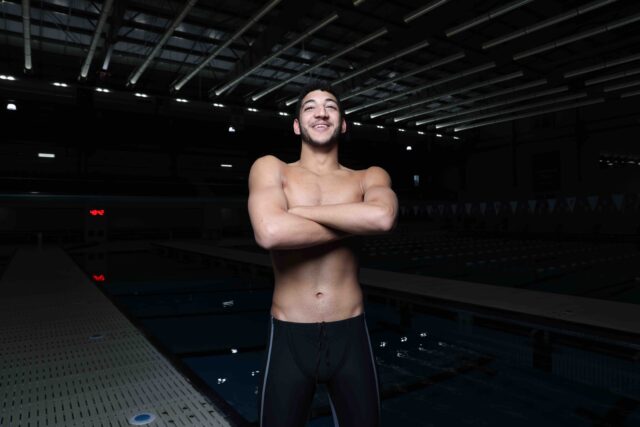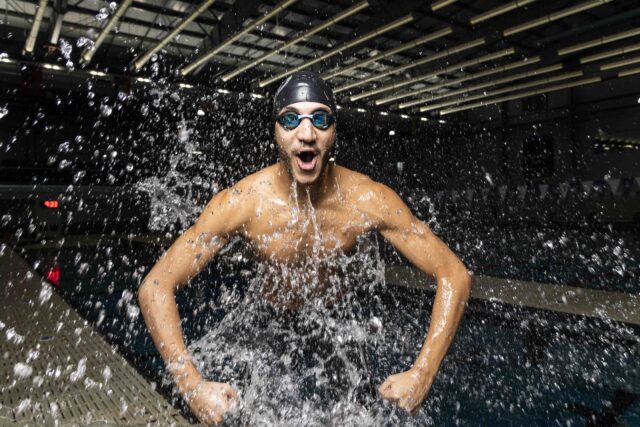 Follow SPIRE ACADEMY on INSTAGRAM