On Monday, August 3, Speedo USA celebrated the 843 athletes who took part in the 2015 Speedo Junior Nationals – and the 31st birthday of Team Speedo athlete Ryan Lochte, who is competing in the 2015 World Championships in Kazan, Russian – with Splash Bash, a blowout concert to conclude the five-day competition. The event was hosted by four-time Olympic medalist and Team Speedo athlete Summer Sanders.
Sanders shared her own experiences at Junior Nationals and the Olympics, commending the athletes for the hard work that was showcased in the competition. She congratulated SwimMAC Carolina, the top women's team, and Nitro, the top men's team, before inviting the Palo Alto Stanford Aquatics (PASA) swim team to join her on stage in recognition of their first place win. The PASA team brought a real splash to the bash when they brought out Super Soakers and tossed jumbo beach balls into the crowd from the stage!
The party continued with a live performance from up-and-coming indie rock band Vinyl Theatre. The band played an hour-long set, which included their hit single "Breaking Up My Bones."
Splash Bash wouldn't have been complete without plenty of food for the hungry athletes, coaches and parents. For the event, Speedo ordered 325 pizzas, a feat that required the ovens of three Papa John's locations and 4 delivery trucks.
Speedo USA Junior Nationals Splash Bash – PHOTO VAULT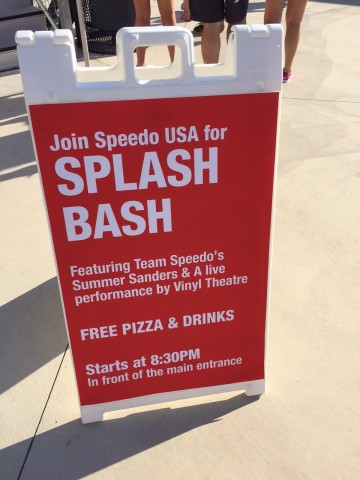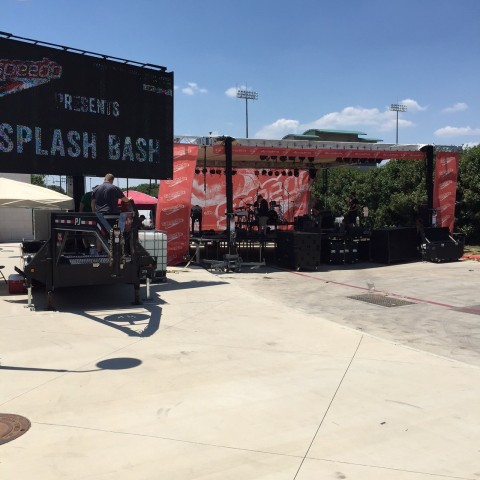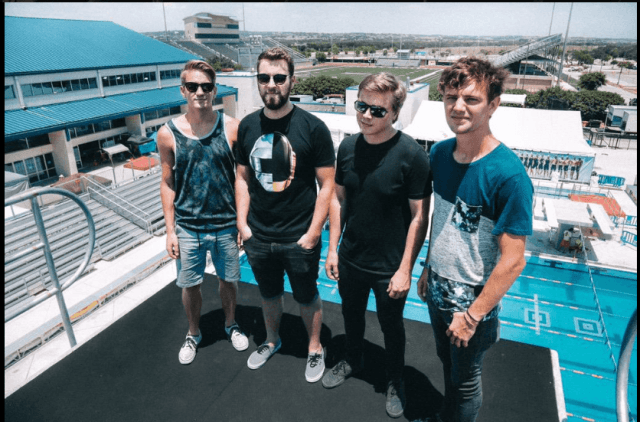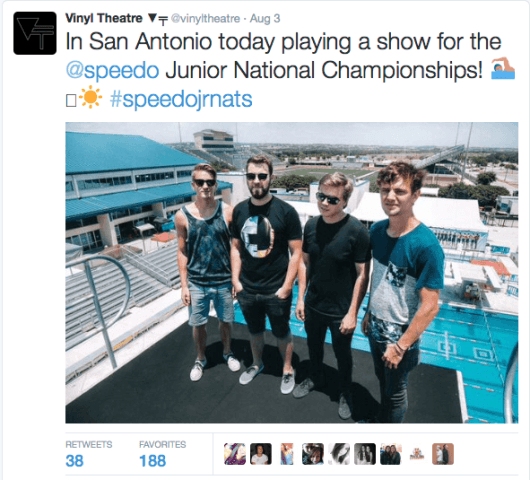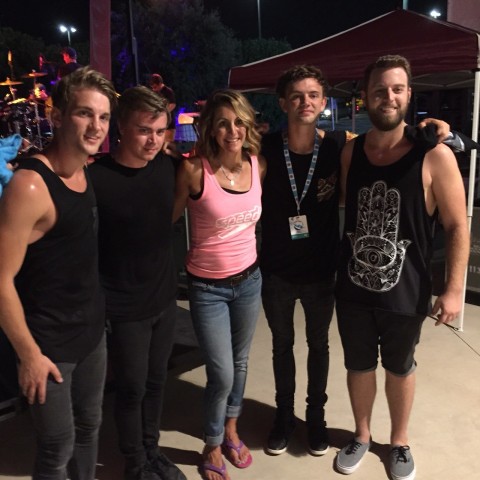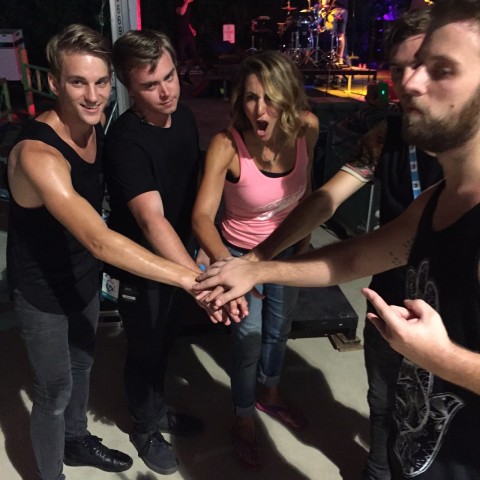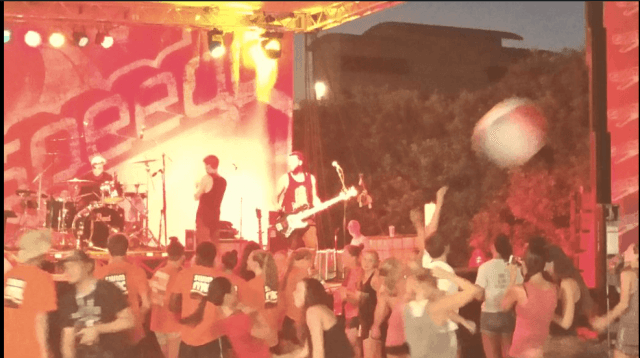 Courtesy of Speedo USA, a SwimSwam partner.