Speedo, the world's leading swimwear brand, has launched its smartest ever Fastskin range as it aims to combine the latest technology with almost 20 years of pioneering performance. Starting with what the swimmer needs, the new Fastskin LZR Pure Intent and Fastskin LZR Pure Valor combine innovative new technologies and new fabrics applied intelligently to make the perfect suit for every type of competitive swimmer.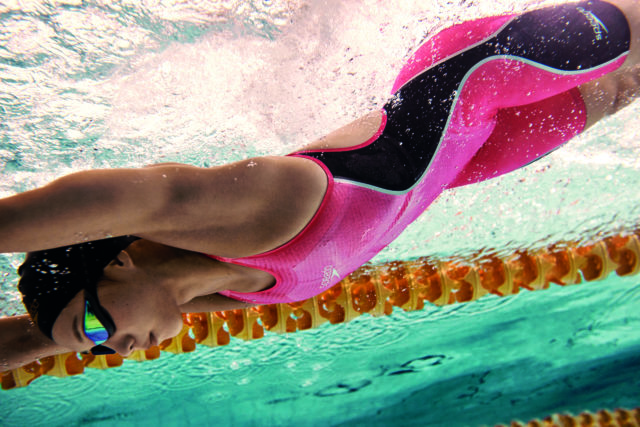 The result is Speedo's most advanced swimwear and equipment technology to date, strengthening Speedo's world class reputation as one of the most innovative brands in sport.
The LZR Pure Intent is the first swimsuit to use a smart fusion of three fabrics, allowing for additional compression in targeted areas to streamline, increase power and reduce drag.
Both swimsuits will be available in black as well as psycho red colourways, to allow swimmers to express their own personalities after research revealed some athletes prefer bright colours that allow them to feel empowered and energised, whilst others prefer the powerful and strength-like focus of black.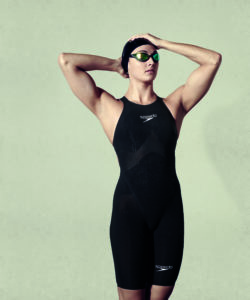 Developed in Speedo's global R&D facility, the Aqualab, a team (including experts in textile technology garment engineering, sports science, computational fluid dynamics, testing protocols and design) covered 350,000 miles throughout a three-year testing and development programme.
Speedo placed real importance in consulting with swimmers throughout the iterative process to ensure they could make the best suit possible. This process involved 330 swimmers, including Caeleb Dressel (USA), Ryan Murphy (USA), Joseph Schooling (SIN), Emma McKeon (AUS), Mireia Belmonte Garcia (ESP) and Siobhan-Marie O'Connor (GBR), as well as club swimmers, masters swimmers and 10 world-leading coaches, to create a choice of performance swimsuits suitable for both professional and aspiring swimmers.
Speaking about the latest Speedo performance range, Caeleb Dressel (USA) said: "Having been a part of this phenomenal development process, I'm incredibly excited about the new Speedo Fastskin suits. I've seen first-hand the work that has been put into creating the best swimsuit in the world and the technology that goes into that.
"This is exactly why I signed with Speedo – they're in a league of their own when it comes to producing swimsuits that help me to go as fast as I can. I've already spent a lot of hours in the pool wearing the LZR Pure Intent and have seen the benefits it brings me and that only makes me even more excited for what is to come."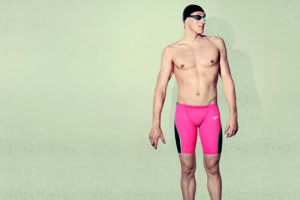 Rob Hicking, Speedo brand director said: "It's been incredible to have the support from swimmers to shape the products exactly to their needs and the result of this is a new generation of elite Fastskin racing suits which are our smartest yet. This suits draw upon almost two decades of pioneering Fastskin technology and we're now taking it to the next level.
"2020 is going to be a huge year for our athletes and this suit is a statement to the rest of the competitive swimming community – we're taking this very seriously."
The new Fastskin LZR Pure Intent and Fastskin LZR Pure Valor swimsuits are FINA-approved and will be available to purchase from March 4th 2019 and can be pre-ordered now from https://www.speedo.com/uk/en/fastskin.html
Speedo International is a SwimSwam partner. 
The world's leading swimwear brand, Speedo is passionate about life in and around the water, creating revolutionary new technologies, designs and innovations and supporting swimming from grass-roots through to elite level. In the 1920s Speedo made history with the Racerback: the world's first non- wool suit. In 2008 Speedo redefined swimwear again with Fastskin LZR RACER – the fastest and most technologically advanced swimsuit ever created. In 2015, Speedo launched the Fastskin LZR Racer X, the first suit engineered to help swimmers feel their fastest. Its development was made possible through analyses of the physical and psychological aspects of competitive swimming with over 330 elite swimmers. Speedo is owned by Speedo Holdings B.V and distributed in over 170 countries around the world; to find out more visit: www.speedo.com. SPEEDO, the ARROW device, FASTSKIN, AQUALAB, RACING SYSTEM, BIOFUSE, SPEEDO ENDURANCE, SCULPTURE and LZR RACER are registered trademarks of Speedo Holdings B.V. The LZR RACER suit has worldwide design rights and patents. The FASTSKIN3 cap, goggle and suit has worldwide design rights and patents pending.
About PVH: With a history going back over 135 years, PVH has excelled at growing brands and businesses with rich American heritages, becoming one of the largest apparel companies in the world. We have over 36,000 associates operating in over 40 countries and nearly $9 billion in annual revenues. We own the iconic CALVIN KLEIN, TOMMY HILFIGER, Van Heusen, IZOD, ARROW, Speedo*, Warner's, Olga and Geoffrey Beene brands, as well as the digital-centric True & Co. intimates brand, and market a variety of goods under these and other nationally and internationally known owned and licensed brands.
*The Speedo brand is licensed for North America and the Caribbean in perpetuity from Speedo International Limited.
Swimming news is courtesy of Speedo, a SwimSwam partner.