Courtesy of Matt Ball, Counsilman-Hunsaker, with contributions by Kevin Post and Kent Nelson, Counsilman-Hunsaker, and Mike Mintenko, Myrtha Pools USA. Counsilman-Hunsaker is a SwimSwam partner. 
A great pool design starts with the right plan. Counsilman-Hunsaker has worked closely with USA Swimming for many years through regional Build-A-Pool Conferences to promote the awareness that 'Programming Precedes Design'. This principle means you must fully understand how you're going to use a pool before you start designing it. This is especially true when it comes to an Olympic trials swimming pool, a unique aquatic venue because it's only used once every 4 years. As you can imagine, it has design considerations that are likewise only needed every 4 years.
This time next year, Omaha, Nebraska will be the focus of the national scene of aquatics as swimmers from all over the United States participate in the 2020 US Olympic Swimming Team Trials. For the fourth time in a row, this event will be hosted at the 18,000-seat CHI Health Center (formerly the CenturyLink Center Omaha) from June 21 – 28, 2020.
This traditional basketball and event arena will be transformed once again into a world class aquatic center and we cannot be more excited to be a part of the transformation!
Counsilman Hunsaker – along with USA Swimming, Myrtha Pools USA, and Neptune Benson – is playing a key role to ensure a successful event for the athletes competing for a spot on the 2020 Olympic Games Team in Tokyo, Japan. Counsilman Hunsaker, Myrtha Pools, and USA Swimming each collaborated with the aquatic design, and Myrtha Pools will be manufacturing and constructing the main competition and the training pools.
The planned competition pool will be constructed directly on the arena floor and completed in a lightning-fast 13 days! This 'Classic Competition' pool will be a ten-lane, 50-meter by 26-meter pool structure with rim flow gutters and will contain a water depth of 2.55 meters (about 8.4 feet). The pool will also utilize Myrtha's 'Track Start' starting blocks as well as stainless steel flow-through headwalls to meet FINA requirements. With this design and its two-meter-plus (6.5 feet+) depth throughout, it will be one incredibly fast pool for the best swimmers in the United States!
The training and warm-up pool will also be a 'Classic Competition', 50-meter by 25-yard pool with a 25-meter by 15-yard extension for short course meters (SCM) swimming, a much-needed requirement from the coaches and athletes as part of their preparation. The warm up pool will also include a two-meter (6.5 feet) depth throughout. The planned warm-up pool will be adjacent to the competition pool and installed inside Halls A and B of the convention center that is connected to the event arena.
When it came to programming preceding design, Counsilman-Hunsaker and Myrtha Pools both had to consider the need for a 'fast pool' coupled with its intended temporary use with the expectation of resale. The pool depth contributes to it being a fast pool, but the stainless-steel walls will be bolted together rather than welded, as they normally are. Additionally, the walls will be reinforced with triangle brackets since they will not be encased in your typical concrete shell.
Finally, the modular system supports resale of the pool to one or multiple organizations who will be able to divide it up based on the configuration they need. Potential future configurations for the Olympic Trials Pool might include the division of the competition pool into two 25 by 25 meter pools or separating the training pool's extension into its own pool, among others.
The Olympic Swimming Trials is always an entertaining event to watch, and the Olympic Trials swimming pool is a practical and innovative example of how Programming Precedes Design, a practice that Counsilman-Hunsaker and USA Swimming always recommend when considering a new aquatic facility. We hope you'll enjoy watching both the construction of this magnificent achievement unfold – an occurrence that happens only once every four years – and the athletes who will enjoy using it as they compete to earn their spot in Tokyo!
The 2020 Olympic Swimming Trials will be held June 21 – June 28, 2020. The 2020 Olympics will be held July 24 – August 9, 2020 in Tokyo, Japan.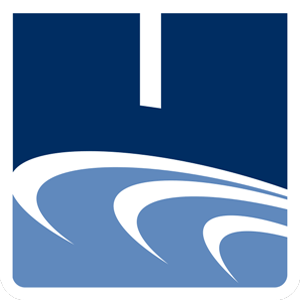 The history of Counsilman-Hunsaker is valuable in the context and the confidence it provides. Over the past 45 years, we've led the industry by completing more than 1,000 national and international aquatic projects of every size and complexity. In fact, many of the innovations that are now standard in the industry were conceived by our team.
Counsilman-Hunsaker believes that people of all ages are changed for the better through aquatic experiences and that our services reach beyond just solving design, or engineering or facility operational challenges. Our mission is to create aquatic experiences that transform people and communities, which supports our mantra of "Aquatics for Life". And when we say "Aquatics for Life" we're talking about the lives of humans we serve through every decision from conception, to the detail of daily operations. By focusing and serving the human experience, our full circle approach to everything we do allows us to be your guide every step of the way from facility audits, to program and design, thru facility creation and day to day operations.
Along the way, we've developed an international reputation for innovation and integrity, as people who are passionate about what they do and who do it exceptionally well. Today, our firm consists of an integrated team of designers, engineers and operational specialists with incomparable aquatic industry experience.
WE DO MORE THAN COMPETITIVE POOLS: SEE OUR PAST PROJECTS HERE


Courtesy of Counsilman/Hunsaker & Associates, a SwimSwam ad partner.