Success is not a destination but a journey. Michael Phelps, the greatest athlete of all-time, and coach Bob Bowman, head coach of the Arizona State Swimming and Diving Team, go beyond techniques and drills as they share stories, advice, and secrets to success learned on their road to success. Presented by MP Michael Phelps.
EPISODE TWO HIGHLIGHTS: In episode two of the MP Journey Series, Michael and Bob breakdown setting goals.
Coach Bowman explains, "The more you separate yourself in practice (working hard), the more you'll separate yourself in the meets."  Coach Bowman adds that Michael was better in practice when he had specific goals in attain.
Michael makes it clear, and it's something he has said throughout his career, "The greatest people that have ever competed in sport, or in tech…or in anything…do things that other people aren't willing to do or aren't capable of doing. I didn't care how hard I had to work. I didn't care how much I had to sacrifice –and that's (sacrifice) a powerful word, a really scary word to a lot of people — I didn't care. I wanted to be the best.  And there was nothing that was going to stand in my way." 
EPISODE ONE OVERVIEW: A unique bond develops between swimmers and their coaches. Coach Bob Bowman and Michael Phelps reflect how they created a successful team.
Like MP Michael Phelps on Facebook 
Follow MP Michael Phelps on Instagram
Follow MP Michael Phelps on Twitter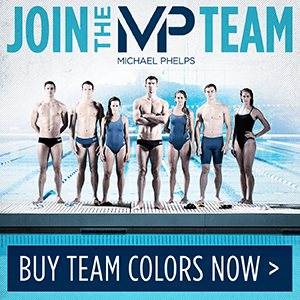 Launched in the spring of 2015, MP designed by Aqua Sphere is a shared vision to develop innovative products that are inclusive and accessible to a broader range of swimmers across the full swimming lifecycle. Combining Aqua Sphere's global product design expertise and distribution with Michael Phelps' and Bob Bowman's experiences at the highest levels of swim performance, the MP brand features technical swim products leveraging proprietary technologies and performance enhancing designs.
Established in Genoa, Italy, in 1998, Aqua Sphere is the premier swimming equipment manufacturer for fitness and recreational swimming, aquatic exercise and triathlons. With the launch of its cutting-edge Seal Mask—the world's first swim mask, the company set the industry standard and today continues to innovate with a complete range of premium products, including eye protection, swimwear, triathlon wetsuits, footwear, and swim fitness and training accessories. The designs have gained the respect and loyal following of many celebrities and notable athletes, including the world's most decorated Olympian Michael Phelps, with whom Aqua Sphere is partnering to develop a global brand partnership. Alongside its parent company Aqua Lung and supported by an international distribution network, Aqua Sphere has grown into a worldwide enterprise representing unparalleled design, development and manufacturing expertise, with a global footprint in more than 90 countries. For more information, visit www.AquaSphereSwim.com or http://www.Facebook.com/AquaSphereSwim.



MP is a SwimSwam partner.