SWIM CAMP FEATURE
Mercersburg Swim Clinics are dedicated to improving your technique and helping you develop as a swimmer both inside and outside of the pool.  Mercersburg Academy's storied aquatics program has produced over 30 Olympians and brings a tradition of excellence to their summer program. Mercersburg's Aquatics Director, Pete Williams, who has been a part of four Olympic games as a swimmer, coach or official himself, brings a wealth of knowledge to the program through his experience at swimming's highest levels.
"I attended Mercersburg Swim Clinics as a guest coach and brought my 13 year old daughter. Coach Williams maintained the instruction all day, but at exactly the right pace. He kept it fun! My daughter loved it!"  Mel Stewart, 1992 Olympic Gold Medalist 
CAMP DETAILS
OPEN TO
Tuition
Residential: $625
Commuter: $460



CAMP DIRECTOR

CAMP OVERVIEW
The primary aim of Mercersburg Swim Clinics is to provide an experience that teaches swimmers the most innovative techniques available, while having fun. The philosophy is simple. Swimmers do not just compile distance, but rather work on improvements in starting, turning, and stroke techniques.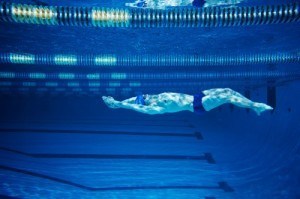 Mercersburg Swim Clinics participants stay in Mercersburg Academy's state of the art residence halls that are recently renovated, air conditioned with carpeted hallways and have bathrooms on every hall with individual shower stalls. The swimmer to staff ratio is around 5 to 1 and coaches and instructors are current and former college swimmers or Mercersburg Academy graduates with swimming experience.
Enroll now HERE.  Please call 717-328-6225 if you would like a brochure or more information.
Tour Mercersburg Academy's campus here:
Like Mercersburg Academy Summer Programs on Facebook here.
Follow Mercersburg Academy Summer Programs on Twitter here.