"That which can be measured can be improved." –Lord Kelvin
This famed Lord Kelvin quote has been kicking around the office quite a bit lately, following the growing popularity of the Swimsense. This device has really changed the way we look at training data. Truly, the more information we can pull from any process, the more likely we are to be able to replicate or improve that process the next time around. So why not use the same approach for swimming? Why not become the most educated guy/gal in the room on a very interesting subject – your own training?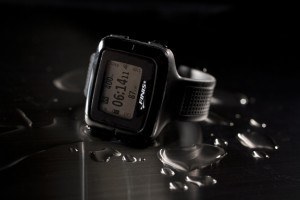 Let me begin by outlining some of the technology that has gone into the FINIS Swimsense. The days of starting and stopping a watch to record specific splits are over. Simply press the "on" button before you dive in, and the device uses accelerometers, magnetometers and patent-pending proprietary algorithms to analyze your performance. Go about your workout with the confidence that all your critical information can be reviewed on your computer without having to touch another button during the swim. While you paddle your way to greatness, your Swimsense's motion sensors will automatically track pace times, distance (meters/yards/laps), stroke count, stroke rate, distance-per-stroke and calories burned across all four major strokes. The watch possesses the ability to distinguish each stroke apart and will log the total distance and time elapsed for each stroke, independently.  Once fully charged, the Swimsense carries a life of 12+ swimming hours, 150+ non-swimming hours, and over 300 hours in sleep mode.
Now that you have an understanding as to how the information will be attained, let's briefly discuss how the Swimsense can be used on your personal computer. The device is compatible with both PC and Mac systems and can aid in the creation of goals and workout plans. Once you upload your workout, the Swimsense Online Training Log presents your information on a visual dashboard complete with charts, graphs, and comparisons of past workouts.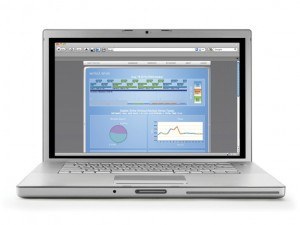 The online log is also easily integrated with existing training sites, such as TrainingPeaks, RunKeeper, SportTrack, and 2PEAK for easy transfer of information.
Whether you are a coach or a swimmer, the benefits of owning a FINIS Swimsense are endless. Get the information you need to make informed decisions regarding your training and be the best swimmer you have ever been. "In the age of information, ignorance is a choice." Make the right choice.
Your friend in swimming,
David Seiler
For more information on the Swimsense and other products from FINIS, visit our website at: www.finisinc.com