The HardCoreSwim of the week this week goes to Michael Andrew of Team Andrew Indie Swimming in Lawrence, Kansas for his National Age Group Record breaking swim in the 50 long course meters freestyle.
His 23.47 at the CRAA Kickoff in Iowa City, Iowa last weekend may be his first record as a 13-14 (he just turned 14 in April), but he's no stranger to the lists of the greatest at any age. When formally recognized by USA Swimming, will be Andrew's 32nd official National Age Group Record breaking swim over the last three-and-a-half years.
This is likely just the beginning for Andrew, whose training style lends itself to repeated fast swimming without the need for a big taper. Andrew, under the guidance of his coach and father Peter, has been working on pacing recently, so the times in his 100 meter races haven't dropped as much. The Andrew camp is viewing this focus on pacing as an investment, though, believing it will pay off in the long run.
The fact that Michael has already started breaking records in June, with a full season of long course and short course swimming to go, means that this is unlikely to be the last we hear from him in the next 10 months.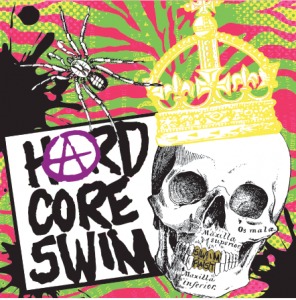 Founded on the pool decks of Southern California, HARDCORESWIM examines and explores the ethos of the hardcore swimmer. HARDCORESWIM is an authentic and innovative designer, marketer and manufacturer of premium quality men's and women's swimsuits, Custom Team Swim Suits, training gear, clothing, accessories and related products. Our true, authentic, innovative, iconoclastic, and creative style differentiates us from the bland competitive swim industry and gives us reason to be. All made in the USA. Check us out at www.hardcoreswim.com or find us at www.facebook.com/hardcoreswim .
Follow HardCoreSwim on Twitter here.