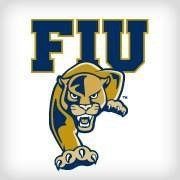 Florida International University Head Coach Randy Horner might have Ryan Lochte to thank for his latest recruit.
Minnesota sprint standout Ryenne Hathaway told SwimSwam:
"I had quit gymnastics in 2012 after 8 years of that sport. After watching the 2012 olympics, I thought Ryan Lochte was super cute and decided I would swim because we shared the same name and he was attractive."
Hathaway will be joining Holly Shepherd (England,) Paloma Sanchez (Miami,) Chloe Hampson (Orlando,) Stephanie Hernandez (Miami,) Kaity Fredericks (Titusville, Florida,) and Camille Weishaupt (France,) in an extremely strong recruiting class that Coach Horner hopes will build on the Panthers' current three year domination of Conference USA.
Ryenne is coached by Rick Ringeisen at Lakeville High School and this weekend was crowned the Minnesota 2A State Champion in the 50 freestyle. She is also  Junior National Qualifier for South Metro Storm Swim Club where she is coached by Phil and Chuck Smith.
Ryenne has aspirations to be an astronaut and plans to pursue Aerospace Engineering during her time with the Panthers.
"FIU makes me feel like I'm on vacation with the cute palm trees everywhere. It's nice, warm, and has my intended major."
Hathaway's top times:
50 Free – 23.20 SCY, 26.70 LCM
100 Free – 52.20 SCY, 59.29 LCM
100 Fly – 57.18 SCY, 1:05.54 LCM