Improve your skills at the most unique camping experiences in the country.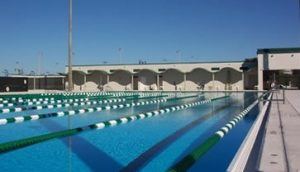 Eagle Swim Camps offer two options: An overnight and day camper option.
Each camper will receive a free camp t-shirt, have all meals provided (while on campus) as well as have a once in a lifetime experience interacting with elite athletes.
Open to ages: 8-18
Enrollment is limited to the first 100 campers per session.
Full Day Camper – $450.00
Residential (Overnight) Camper – $595.00
 Stroke Technique Instruction
 Improving Racing Turns
 Enhancing Start Efficiency
 Q&A session with Olympic Gold Medal winning athlete
 CrossFit Sphinx organized obstacle course with motivational speaker
Sports Psychologist
Eagle Swim Camps are led by FGCU Head Coach, Dave Rollins. Rollins is a 10- year coaching veteran who coached a 2016 Olympian, NCAA All-Americans as well as numerous collegiate conference champions and high school All- Americans. He was an NCAA Champion and 9-time collegiate All-American.
Rollins will be joined by members of the 7-time, CCSA Conference Champion FGCU Eagle swimming team and coaching staff. Camps will be focused on teaching, refining, and reinforcing elite swimming technique. Campers will walk away from camp with a deeper understanding of their strokes as well as their starts, turns, and finishes.
MAY 2017
5/28 – 6/01 ~ Sunday to Thursday Eagle Swim Camps Week I
JUNE 2017
6/04 – 6/08 ~ Sunday to Thursday Eagle Swim Camps Week II
6/11 – 6/15 ~ Sunday to Thursday Eagle Swim Camps Week III
6/18 – 6/22 ~ Sunday to Thursday Eagle Swim Camps Week IV

Eagles Swim Camps is a SwimSwam partner.