Disclaimer: BlueSeventy Swim of the Week is not meant to be a conclusive selection of the best overall swim of the week, but rather one Featured Swim to be explored in deeper detail. The BlueSeventy Swim is an opportunity to take a closer look at the context of one of the many fast swims this week, perhaps a swim that slipped through the cracks as others grabbed the headlines, or a race we didn't get to examine as closely in the flood of weekly meets.
The format of the FINA World Cup most highly rewards one specific ability: lowering a world record multiple times by the smallest of margins. Vladimir Morozov is already proving beyond adept.
Each new world record swum on the tour counts for 20 series points and a whopping $10,000 cash bonus. That's a huge amount compared to 12 points and just $1500 for a typical event win.
Multi-time series champ Katinka Hosszu has built the blueprint for maximizing the World Cup cash flow, rolling in well over $300,000 each year for the past several years – and she did so in 2014 by setting 5 world records, often setting and resetting the same events on consecutive weekends. (The series switched from short course to long course in 2015, making world records much harder to attain).
Morozov doesn't have the kind of multi-event endurance that Hosszu does, but he leads the Hungarian in total money so far thanks to $20,000 in world record bonuses that came out of just 0.37 seconds of total time drops from the old world record.
At the tour's opening stop in Paris, Morozov went 50.60 in the 100 IM to slide under Markus Deibler's old world record by just .07. For those doing the math at home, that's about $1400 for each hundredth of a second Morozov shaved off the record. (Race video here)
Then in Berlin, Morozov went 50.30, cutting three more tenths and earning another ten grand at about $333 per hundredth. (Race video here)
With 7 stops still left on the tour, Morozov has a real chance to set the record several more times. He's all but locked in for the first cluster's top bonus, which is $50,000. That would put him up over $80,000 for the series so far, plus whatever prize money he wins in front of a home Moscow crowd this weekend.
For several years, Hosszu has set the standard for how much money a professional swimmer can make. And though she continues to rack up dollars through heavy event lineups, as long as Morozov keeps lowering that 100 IM world record, it will be the Russian who sets the money pace in 2016.
Aptly named to suggest 70% of the earth is covered in water, blueseventy is the world leader in the pool, triathlon and open water wetsuits and swimskins. Since 1993, we design, test, refine and craft products using superior materials and revolutionary details that equate to comfort, freedom from restriction and ultimately a competitive advantage in the water. blueseventy products have instilled confidence in beginners as well as carried world-class athletes to countless Olympic and World victories.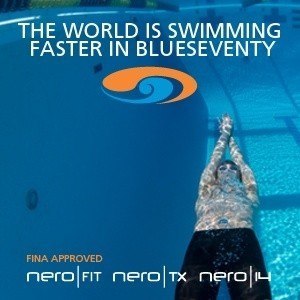 For the latest news and blogs from blueseventy visit www.blueseventy.com.
Twitter: @blueseventy 
Facebook: facebook.com/blueseventy
 Blueseventy is a SwimSwam partner.