Win 50 free towels!
Use the following hashtag when posting photos of your new towels on Instagram, Facebook, or Twitter for a chance to win 50 free 30" x 60" beach towels. #CustomWovenTowels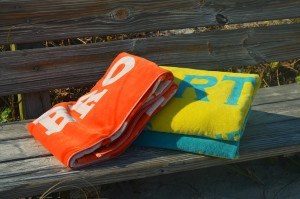 Custom Woven Towels, the largest and most respected supplier of swim team towels in the USA, is proud to be an exclusive partner with industry leader, Swim Swam, for the Olympic Season.
Headquartered right in the heart of Wilmington, North Carolina, Custom Woven Towels is known for making impeccable, long-lasting, custom swim towels from championship meets to finals.
By using Jacquard terry weaving technology we've created the highest quality woven logo towels imaginable. By choosing a custom woven swim towel, your swim logo and personalization would become part of the actual towel. Unlike, traditional embroidery and screen-printing that's created on the surface and becomes scratchy and easily displays its wear.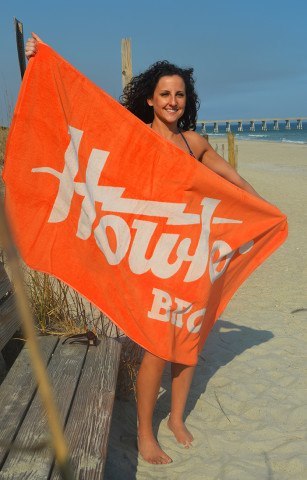 Our exceptional woven products and genuine, top notch customer care is why our swim team client base spreads from coast-to coast. We've got ties from USA Swimming to Lenny Krayzelburg Swim Academy, just to name a few. Plus with our international shipping options, teams aren't at a disadvantage if they reside outside of the USA.
It doesn't stop there.
We understand many swimming and diving teams are working with a limited season budget. This is why we do our absolute best to cater to smaller swim teams, with minimum order quantities as low as 24. We don't compromise quality for quantity and we wouldn't expect you to either.
At Custom Woven Towels, we understand the importance of high quality swim gear. We guarantee a premium, custom towel every single time, which is why our swim teams come back season after season.
We treat our customers like our CEO because, in our mind, that's exactly who they are. With their continual support, we have the ability to continue making quality swim towels for years to come.
Don't purchase swim towels through a promotional company, who overpromises and under-delivers. Cut the cost and come straight to us for the same quantities and sizing.
Interested in a quote for your very own custom swim team towel? Give us a call! Once you send us your logo, our graphic designers will create a completely custom towel unique to your swim team. Use promo code, SWIMSWAM50 and we will send you one free towel with any order over 50.
Custom Woven Towels is your best source for custom swim towels great for swim clubs, swim teams, private pools, swimming competitions, awards and end of year banquet gifts! To learn more about Custom Woven Towels, visit www.CustomWovenTowels.com. For a quote, contact [email protected] or 800-614-8130.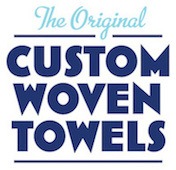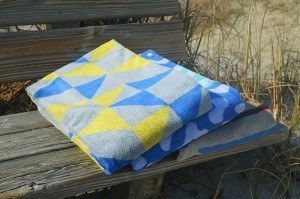 Custom Woven Towels is a SwimSwam partner.