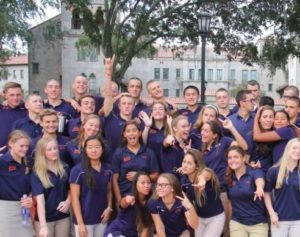 The 2016 FHSAA 1A State Championships are set to take place on Friday, November 11th, and the Bolles School Bulldogs are looking to extend their winning streak. The boys team currenty has a 28-year winning streak, while the girls have a 25-year winning streak. So far this season, the Bulldogs have already established themselves as the Class 1A District 2 champions and the Class 1A Region 1 champions. Check out their hype video above for clips of the team as they get ready for the state meet.
The Bolles state squad this season will include 9 returning championship finalists from the 2015 state meet, with 3 of them looking to defend their state titles. The list of returning finalists and their 2015 performances is as follows:
James Daugherty– Defending champion, 100 breast
Abi Wilder– Defending champion, 100 back
Ariel Spektor– Defending champion, 100 fly
John Pate- 4th, 50 free/100 free
Matt Serra- 4th/6th, 100 fly/100 back
Gabi Gomez Treig- 5th/6th, 50 free/100 free
Paul DeGrado- 6th, 100 breast
Graham Ungrady- 8th, 200 free/500 free
Katherine Baker- 8th, 100 breast
Of their defending state champions, 2 of them are seniors who will be swimming in their last state meet.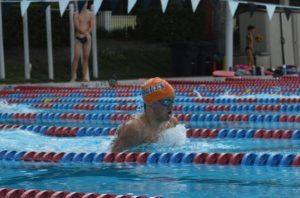 Defending 100 breast champ James Daugherty, who gave his verbal commitment to Cal earlier this season, is currently the 2nd seed for the state meet. Daugherty finished 2nd at regionals, just .02 behind regional champ Paul DeGrado, who sits as the top seed with his 57.15. Last season, Daugherty narrowly missed the State Record, winning the race in 54.79. Look for him to make a big drop from his seed time and make one last run at that record.
Abi Wilder, an Auburn commit, will be looking to defend her state title in the 100 back. Last season, she won the race in 55.56, but she's already come within tenths of that with her region-winning time of 55.82. Wilder eventually lowered her best time to 54.91 at Winter Juniors, and it looks like it may take another sub-55 to win this year. Westminster Academy's Jessica Nava is currently the top seed with her 55.02, setting up a good battle for the state meet.