Training hard this summer? Show off your dedication with one of these training-focused graphic tees from TYR! Their positive vibes are sure to keep you, your friends and your teammates motivated to keep pushing forward.
Inspired by the best sport on earth, these swim-specific graphics tees give swimmers a unique way to represent their dedication to training and their love for the sport.
We love that TYR engineered its athletic tees with cotton, making them lightweight, breathable and soft. The loose fit adds another element of comfort and is perfect for the hot summer rays.
Which t-shirt(s) are you absolutely dying to get your hands on? Sound off in the comments below!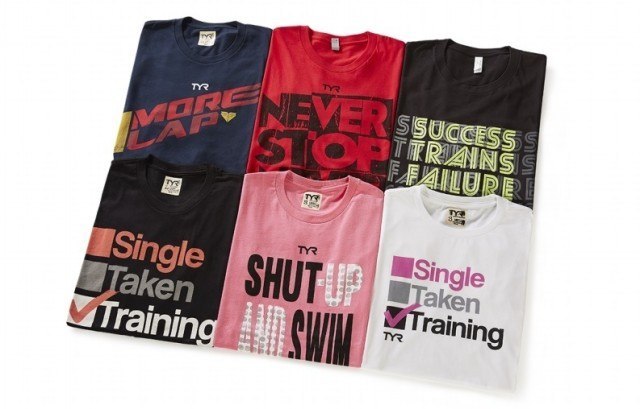 Featuring an array of vibrant colors, including fun fluorescents and classic neutrals, TYR tees are perfect for the pool, gym or your favorite hangout!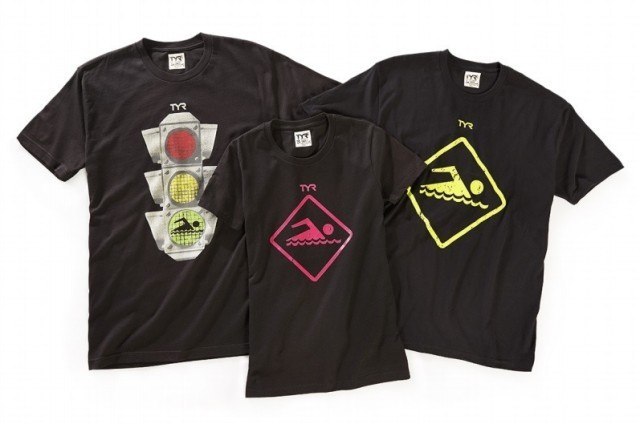 Swimming = Life. If that's your mantra, these swimming inspired t-shirts are for you.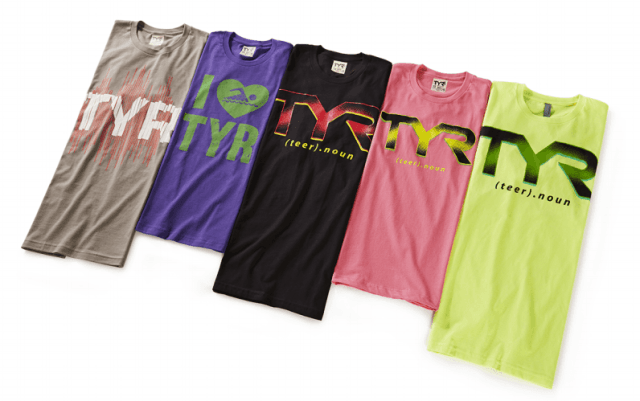 TYR lovers everywhere will go crazy for these authentic, company branded tees!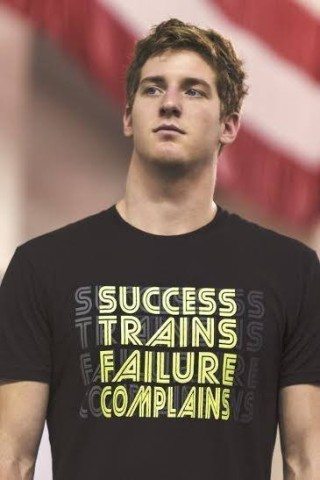 Jimmy Feigen didn't earn an Olympic Silver medal without some hardcore training.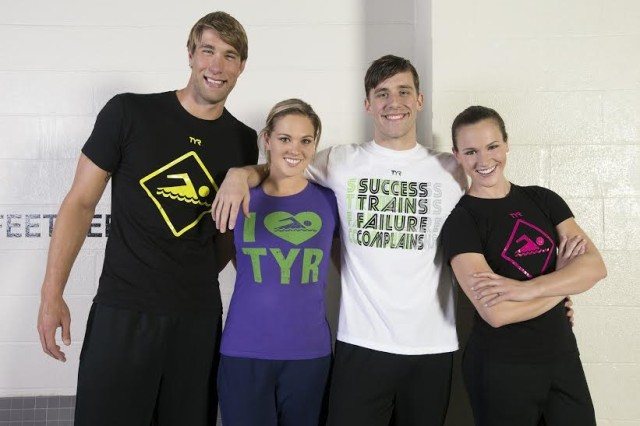 The best thing about graphic tees is the ability to showcase your unique personal style. Check out these awesome picks by Team TYR Olympians Matt Grevers, Chloe Sutton, Nick Thoman and Lauren Perdue.
Named after the Norse God of Warriors, TYR is an American company that engineers technical performance apparel for swimmers, triathletes & fitness enthusiasts.
Like TYR Sport on Facebook here.
Follow TYR Sport on Twitter here. 
Swim Gear / Swimming News courtesy of TYR Sport, a SwimSwam partner.