On Wednesday, April 1st, 2015, TYR Sport debuted its Spring/Summer Collection for some of Manhattan's most well-known editors, lifestyle bloggers and industry tastemakers.
TYR Active, the first of three lines featured Wednesday, includes everything from tights and tankinis to bikinis and swim shirts. Exceeding the bounds of traditional swimwear, each piece effortlessly transitions from the sea to the sand and the studio. With breathable fabrics, UPF 50+ sun protection and 360 degree range of motion, the Active line is as much designed for running and yoga as it is for swim and paddle boarding.
To prepare for lazy days in the sun, TYR introduced Huntington Beach, an array of vibrant, women's swimsuits created to ensure both style and comfort. For men, TYR featured a complete line of Boardshorts with a variety of trunk options ranging in length, print and construction.
"Expanding our brand into the world of activewear is an opportunity we've been very excited about. We couldn't be happier with the positive response attendees had toward the new collection,"

— Matt DiLorenzo, chief executive officer of TYR.
In addition to teaming with co-host Christine Bibbo Herr of NYC Pretty, TYR partnered with GlamSquad, Pink Sands, Peligroso Tequila, STIX Mediterranean Grill and Mash Booths to create a truly memorable "Spring Break Event." From the braid bar and spray tanning station to the coconut cups, the high energy launch left New Yorkers feeling totally prepared for the warm weather ahead.
 TYR EVENT PHOTO VAULT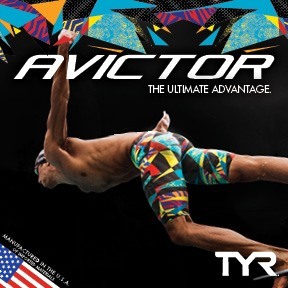 Named for TYR, the Norse god of warriors, we are a company started by athletes and powered by athletes. We are dedicated to re-imagining technologies that help athletes obtain peak performance through innovation and design. Like all athletes, we always work with an intense spirit of competition. Everything we do revolves around creating the fastest, most advanced performance products. Always in front.
Swimming News is courtesy of TYR, a SwimSwam partner.