Time standards have been released by USA Swimming for their biggest events in the summer of 2018, including Nationals, Junior Nationals, Futures and Sectionals.
For Junior Nationals, all of the time standards have gotten proportionally faster than last year. The 50 free standard for both men and women is one tenth faster (metres and yards), all 100s are two tenths, 200s four tenths, 400/500s eight tenths, etc.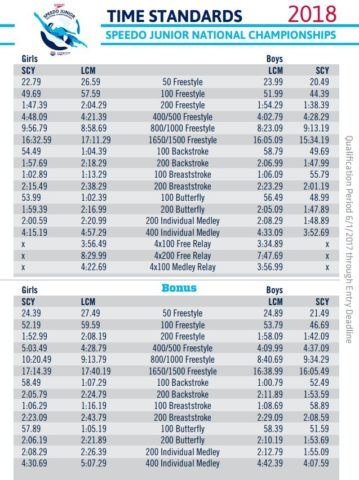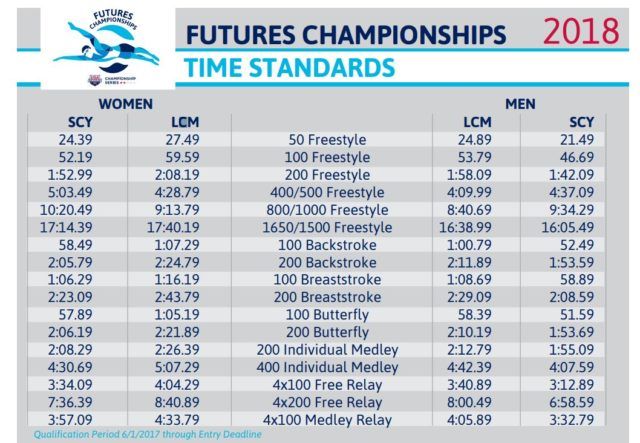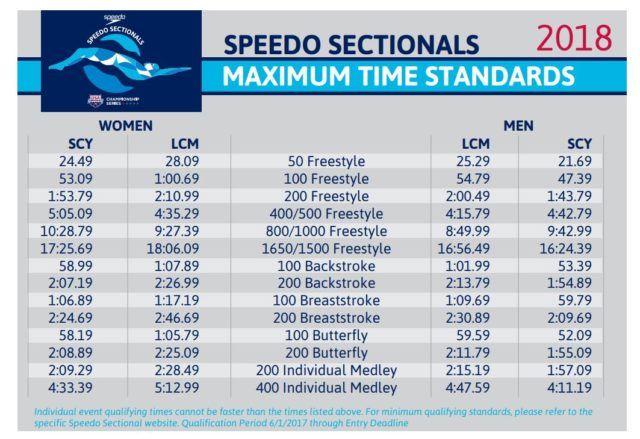 Additionally, you can find the standards for Nationals here. You can check out all USA Swimming Time Standards from the last two years on their website here.
The various Sectional competitions typically take place throughout July, while Junior Nats and the Futures meet come in August.