courtesy of Counsilman-Hunsaker
Unlock your iPhone to start your swim practice. This is the world we live in. Twenty years ago, practices were started with paper note books and chalkboards. While some of these tools are still being used, there are many new devices that have brought both swimming and how pools are being used into the 21st century.
UnderWATER Video:
Underwater video is something every coach wishes they could spend more time on. People typically learn in three ways: auditory, kinesthetic (or doing), and visual. Most coaches would agree that visual learning is performed best by watching yourself swim. Video has been used for coaching for decades. In today's world, the cell phone is often the go-to device given its ease of use. There are many other systems out there that can capture and share swimming video.
Some companies have built sophisticated software platforms to make it simple to share video between coaches and athletes. Some of these systems include specially built hardware to work in conjunction with the software. One manufacturer, SwimPro, has a system of high definition cameras with different mounting solutions, pool deck analysis software, customizable iPad app, and a cloud based storage system to provide coaches with a complete simple package for creating and sharing video with athletes.
Data Collection:
If you happened to watch the world championships in Budapest, you probably noticed that the TV stations were providing new information to the spectator. During the races, the TV stations were providing instantaneous velocities of the three top swimmers while they were in the middle of the pool.
One of the biggest changes in the sport of swimming today is in the area of "Data Collection." For the last several decades, researchers have been developing tools to effectively gather data to be used in coaching. Some of these data collections range from simple time information to more complex data. Some of the new data series being gathered include: stroke count, stroke rate, kick count, acceleration, and velocity.
How this data is mined (or collected) and then displayed varies from manufacturer to manufacturer. TritonWear Inc., manufacturers a wearable (a device that is strapped to the back of your goggles) that is able to collect large amounts of data from a swimmer. It is then wirelessly transmitted to a tablet, displaying the data for every outfitted athlete in real-time during training. Most facilities have the data displayed on a projector or TV that is visible to the coach and the athletes during a workout to help make faster, more informed adjustments in practice. Some coaches have even used this data to "watch" a practice remotely or while on the road.
Incorporating Technology into Design:
All three of these systems can typically be easily installed in most facilities and require minimal infrastructure. With that being said, these items do require some thought in the design and layout of a new facility.
Most aging facilities were constructed with too few outlets to supply current technological power needs. Most of these systems require typical electrical outlets, however it should be noted that all outlets in a swimming pool area should be GFCI outlets rated for use in this environment and should meet the National Electric Code (NEC).
Issues also arise with the sheer number of outlets used at the start/stop end of the pool. If you are plugging in a pace clock, pacing system, data collection monitor, and any underwater video equipment, these more complex systems, will require more outlets at the same location. While power strips can be used, these are often not GFI protected. If this is an issue for your facility, buy power strips rated to be used in a potentially wet environment.
Some of these systems also require strong data connections. Some pools have WiFi, however it can be unreliable in such a large space. Systems that put off their own "localized WiFi network" can also interfere with the facilities network system. If you are installing these systems at a university or high school swimming pool, the school technology department should help you register the device on the school's network.
"I wish things were easier to set up…" is what is often said by coaches who own these systems. When purchasing and "installing" a new system, thought should be given to where the system will be stored and how it will be "rolled out" for practice. Care should be taken to make sure the system is locked and secure during facility off hours.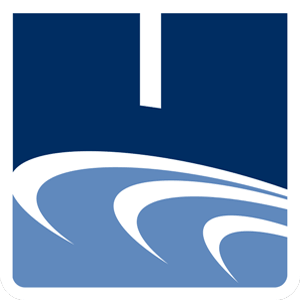 The history of Counsilman-Hunsaker is valuable in the context and the confidence it provides. Over the past 45 years, we've led the industry by completing more than 1,000 national and international aquatic projects of every size and complexity. In fact, many of the innovations that are now standard in the industry were conceived by our team.
Counsilman-Hunsaker believes that people of all ages are changed for the better through aquatic experiences and that our services reach beyond just solving design, or engineering or facility operational challenges. Our mission is to create aquatic experiences that transform people and communities, which supports our mantra of "Aquatics for Life". And when we say "Aquatics for Life" we're talking about the lives of humans we serve through every decision from conception, to the detail of daily operations. By focusing and serving the human experience, our full circle approach to everything we do allows us to be your guide every step of the way from facility audits, to program and design, thru facility creation and day to day operations.
Along the way, we've developed an international reputation for innovation and integrity, as people who are passionate about what they do and who do it exceptionally well. Today, our firm consists of an integrated team of designers, engineers and operational specialists with incomparable aquatic industry experience.
SIGN UP FOR COUNSILMAN-HUNSKAER'S NEWSLETTER
CHECK OUT COUNSILMAN-HUNSAKER ONLINE: CHH2O.COM 
CHECK OUT OUR AQUATIC INDUSTRY BLOG: HYDROLOGICBLOG.COM
WE DO MORE THAN COMPETITIVE POOLS: SEE OUR PAST PROJECTS HERE

Courtesy of Counsilman/Hunsaker & Associates, a SwimSwam ad partner.