The Dominance Series Sponsored by SwimSpray, a SwimSwam partner.
Day One "Dominance" wrap-up:
Counting finals swims only, Katinka Hosszu's world-record-smashing 400 IM was by far the most dominant swim of night one. Her 4:26.36 time, almost 5 seconds faster than USA silver medalist Maya DiRado, won by 1.80%.
Hosszu's 400 IM was also the most dominant of three World Record swims on day one. She chopped 0.78% off Ye Shiwen's 2012 World and Olympic record. (The Australian women's 4×100 FR cut 0.16% from their own 2014 World Record, and Adam Peaty's 100 Breaststroke preliminary cut 0.64% from his own WR).
In terms of personal dominance, Hosszu reduced her personal best time (and National Record) by 1.33%. Only one podium finisher could claim a higher level of personal (or National) dominance: the women's Canadian team's 4×100 FR featuring Sandrine Mainville, Chantal vanLandeghem, Taylor Ruck, and Michelle Williams dominating the Canadian Record by 1.22% in the prelims, PLUS another 0.45% with Penny Oleksiak swapped for Williams in the final.
As dominant as night one was–night two boasted even more awe inspiring dominant swims.
Day Two "Dominance" wrap-up:
Day Two featured what may be two of the most dominant swims in recent Olympic history. Adam Peaty and Katie Ledecky joined an elite squad of Olympic dominators: swimmers who have won an Olympic gold medal by over 2%.
In the last 30 years, an Olympic swimmer has only won by more than a 2% margin of victory 5 times:
· Leisel Jones 2008 100 Breast (2.39%)
· Michael Phelps 2008 200 IM (2.00%)
· Aaron Peirsol 2004 200 Back (2.09%)
· Inge deBruijn 2000 100 Fly (2.40%)
· Krisztina Egerszegi 1996 200Back (3.25%)
The most dominant swim of the second night of finals (and possibly the Olympics) belonged to Adam Peaty.
He dominated the men's 100 breast final by 2.73%. He dominated his own WR by 0.74% in the prelims, and dropped the WR 1.38% by the final. In an age when the fastest breaststrokers on the planet are over the moon to swim a 58-point (see: bronze medalist Cody Miller's post-race reaction), Adam Peaty knocked on the door of a 56. The second fastest swimmer in history, former Olympic and World Record holder Cameron vanderBurgh, has a best time of 58.46, or an astonishing 2.33% slower than Peaty's new WR.
Katie Ledecky knows a thing or two about dominating her competition. After her mind-blowing 400 free, she holds the fastest time in history by "only" 1.14% (Federica Pellegrini). She joined an elite club besting Jazz Carlin by 2.02% – even as Carlin swam under the previous Olympic Record of 4:01.45 from the late great Camille Muffat.
In a session with those two incredibly dominant swims, Sarah Sjostrom's 100 fly World Record could be easily overlooked. Her margin of victory was a dominant 1.77%, and her winning time of 55.48 is 0.90% faster than the world's second greatest of all-time, former World and Olympic Record holder (and new bronze medalist) Dana Vollmer.
Also of note: Canada's Penny Oleksiak dominated her own personal best, World Junior Record, and Canadian Record by 0.94% to win silver in the 100 fly.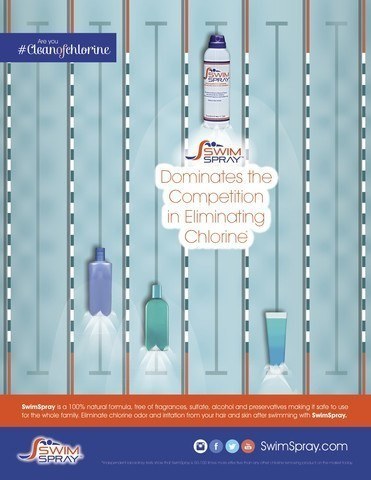 "The Dominance Series" is sponsored by SwimSpray-dominating the competition when it comes to chlorine removal; and compiled by Travis Knop, Aimee Schmitt and Andrew Chadeayne.