JOB DESCRIPTION
The Athletics Department at Towson University is currently accepting applications for an Assistant Swim Coach to provide assistance to the Men's and Women's Swimming and Diving Program under the direction of the Head Coach.
RESPONSIBILITIES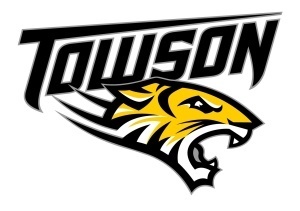 Recruit and evaluate prospective student-athletes through the use of New Media Technologies; organize official visits including assigning host, creating travel itineraries, and managing all budgetary elements of visits while adhering to all NCAA regulations; provide skills instruction for student athletes; assist with academic support, fundraising activities, and community service; responsible for meet management, hyteck entries, and record-keeping for all home and away competitions; handle all Game Day operations including travel, bus, hotel, and restaurant plans; and other duties as assigned by Head Coach.
REQUIREMENTS
Bachelor's degree and coaching experience at the collegiate, high school, and/or camp/clinic level. The selected candidate must have working knowledge of NCAA and Conference rules relevant to all aspects of the men's and women's swimming program and working knowledge of hyteck software. The selected candidate must have CPR, FA, and LGT certifications prior to employment. A Criminal Background Investigation is required for the hired candidate and the results may impact employment.
SALARY
Competitive salary with full University benefits that include excellent health, life insurance, and retirement plans; tuition remission; and annual leave, holidays, personal and sick days. The position is contingent on funds being available at time of hire.
How To Apply
Please complete the online application and upload one document containing a cover letter and resume. The position will be posted for a minimum of 14 days. Apply Here: http://www.Click2Apply.net/76m2h5k
Office of Human Resources
8000 York Road
Towson, Maryland
21252-0001
www.towson.edu/jobs
Towson University is an Equal Opportunity Employer and has a strong institutional commitment to diversity.
Women, minorities, persons with disabilities, and veterans are encouraged to apply.
ABOUT TOWSON UNIVERSITY
Founded in 1866, Towson University is recognized as one of the nation's best regional public universities, offering more than 100 bachelor's, master's and doctoral degree programs in the liberal arts and sciences, and applied professional fields.
Located in suburban Towson, eight miles north of Baltimore, our beautifully landscaped, 329-acre setting offers a pleasant environment for study and a diverse campus life, as well as easy access to a wealth of university and community resources. Towson University's educational experience branches out to off-campus locations throughout Maryland, including a number of online options.
Swimming News / Swimming Job is courtesy of Towson University.