JOB DESCRIPTION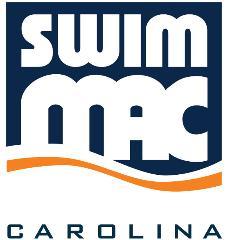 We are looking to hire a coach who would lead a senior group and assist an age group practice group for our Lake Norman Region (Huntersville/ Davidson/ Concord/Mooresville) as well as oversee and coordinate the SwimMAC private lesson program.
ESSENTIAL JOB TASKS
1. Abide by the American Swimming Coaches Association Code of Ethics, the USA Swimming Code of Conduct, and SwimMAC policies and procedures.
2. Plan, prepare, and conduct team practices in accordance with our curriculum and be supportive of the overall philosophy and direction of SwimMAC.
3. Prepare and submit swimmers' meet entries and attend assigned swim meets. Substitute for other coaches as needed.
4. Is willing and motivated to work/be involved on multiple fronts within the organization- leading or assisting with clinics, camps, tryout process, Coach-In-Charge of home/away meet process, monthly recognition of athletes, coaches' education opportunities, volunteer for North Carolina Swimming/USA Swimming opportunities, etc. Coaches need to enjoy the grind.
PREFERRED QUALIFICATIONS INCLUDE
Coaching membership in good standing with USA swimming.
Experience with Team Unify and Microsoft applications.
Current ASCA Membership (level 3 or higher is preferred, but not required).
A college degree (preferred, but not required).
Proficient with Team Unify and Hy-tek Team Manager
COMPENSATION
$23,500 with benefits and opportunity to make additional income through the SwimMAC private lesson program. Education and experience in strength and conditioning development at grade school and high school ages is a plus.
HOW TO APPLY
Contact: [email protected]
DEADLINE
We are ideally looking to have this candidate start by April 13, 2015.
ABOUT SWIMMAC CAROLINA
SwimMAC Carolina is a progressive competitive swimming program located in Charlotte, North Carolina. SwimMAC has achieved Level 4 status in the USA Swimming Club Recognition program and is a USA Swimming Gold Medal Swim Club. SwimMAC is home to 750+ competitive age group swimmers, current USA Swimming National Team Members, and Olympic Medalists. The teams train out of multiple locations in and around the Charlotte metropolitan area including Huntersville, Davidson, and Concord, North Carolina. SwimMAC is led by C.E.O. & Director of Coaching, David Marsh.
 Swimming News / Swimming Job courtesy of SwimMAC Carolina.