Courtesy of Mark A. Metz, Founder and CEO of Relus Technologies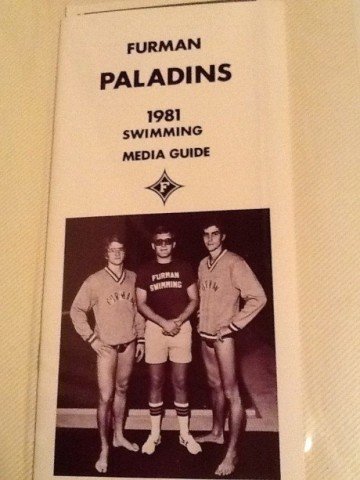 On Sunday morning, I was in my basement riding my stationary bike while watching SportsCenter. I had not read the news, and this was the first I heard of the passing of Dean Smith, legendary coach of the North Carolina Tar Heels basketball team. He led the team to national titles, coached Michael Jordan, among other greats, and was one of the winningest coaches in all of sports. I was always an SEC fan, so I usually rooted against the Tar Heels, but he was the kind of guy I secretly wished was coaching my team.
I rode for nearly an hour, and during the entire ride, one former Tar Heel player after another was interviewed – including Jordan. Most of the players interviewed went on to make millions in the NBA, and they could have viewed UNC as just a layover on their road to greatness. Certainly, most of these players had the skill to play anywhere and likely would have been great in the NBA without the mentorship and coaching of Dean Smith. Yet, here they all were, paying their respects and talking about this man as more than just a coach.
I didn't hear any of them talk about how he helped them with their jumper, defense, or ball handling – though he most likely did so. I didn't hear them talk about how he was the reason they were drafted so high and helped them cash in on a massive NBA contract. Instead, they talked about his leadership, ethics, determination, and competiveness. They spoke of his will to win and his creation of a team environment. Many players mentioned that Coach Smith made them better men. It was obvious to me that his impact was more than just showing more wins than losses for the UNC faithful. He made each of his players a better person.
I was a four-year NCAA athlete at Furman University, but in swimming. In my sport, few if any could make millions, and I would not have been one of them anyway. I swam because I loved the competition, and I received a scholarship. In swimming, there was no hope or plan of "going pro" for me. However, my coach, Howard Wheeler, had a profound impact on my life just as Coach Smith had on the lives of his players. Yet, unlike Dean Smith, who died at age 83, Howard Wheeler contracted a brain tumor and died at only 36 years of age, leaving a wife and two small children, and leaving a swimming program that would not recover and would be dropped within a year. Thankfully, I was able to enjoy all four of my college years with "Howie," as he died a year after I graduated in November 1987. He would be 63 years old today. We miss you, Howie!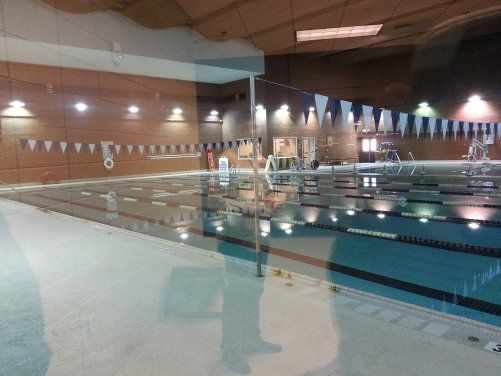 Looking back at my years at Furman University, most of my best memories are of my time swimming, and nearly all of these memories involve Howie. I remember him talking to me about my classes, my girlfriends, beer, and breaststroke. I remember him dancing on the pool deck while singing to "Rosanna." I remember him holding kangaroo court before each Monday morning practice. I remember him taking the entire team to the dog track on one annual trip and advising me on which dog I should place my $2. I remember him traveling with me to Austin, Texas for the NCAA Championships. It was just the two of us on that trip; no one else from my team qualified, and my parents didn't come. While there, I remember him helping me pick out some cowboy boots – which were stolen the next day. I have so many memories of Howie laughing, yelling, mentoring, counseling, singing, and coaching.
Howard Wheeler helped me become a man. I started at Furman not knowing a single person, as a shy, unheralded, barely recruited, average swimmer. Howard not only helped me come out of my shell, but he saw what no other coach had ever seen. He recognized a fire in my belly that he stoked weekly, bringing out the best in me emotionally and physically. I dropped nearly six seconds in my 100m breaststroke under Howard and became the first male Olympic Trials qualifier from our team. Under Howard, I felt like I always had something I needed to prove. The will to win despite the odds or naysayers has helped me immensely as an entrepreneur. For that, I know I owe much of my business success to Howard Wheeler.
To those who remember Howie—do you have a favorite story?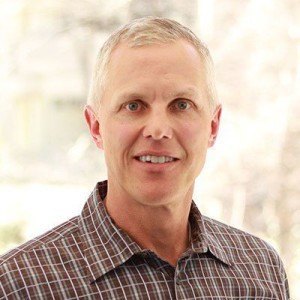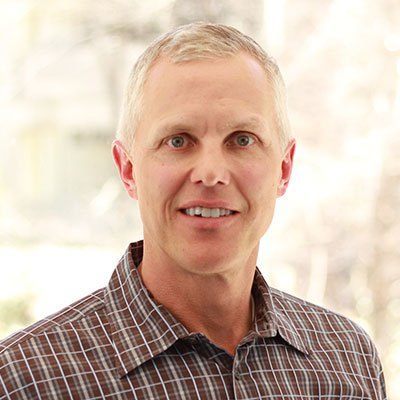 Mark is a life-long swimmer. In his college days at Furman University he was twice named Southern Conference Swimmer of the Year, and he was an Olympic Trials Qualifier in breaststroke. Mark currently coaches a masters swim team and competes sporadically. He also plays tennis (loves the game), and as the Founder and CEO of Relus Technologies, he hires tennis players and swimmers!
Mark is a serial entrepreneur that has founded three (3) $100 million technology companies in the Atlanta area. Currently, Mark is the CEO and co-founder of Relus Technologies, a company focused on driving value for its customers in the areas of Cloud Enablement, Datacenter Hardware, and IT Staffing. In 2014, Relus was voted one of Atlanta's Best Places to Work by the Atlanta Business Chronicle and one of Amazon Web Services (AWS) Most Promising Solution Providers by CIO Review Magazine. He continues to be a leader in the Atlanta business community and is a long-standing supporter of the Technology Association of Georgia.