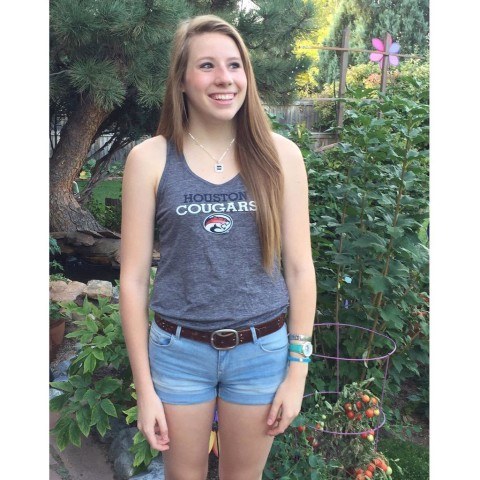 Distance swimmer Zarena Brown has verbally committed to the University of Houston, making her the first public commitment of the Ryan Wochomurka era.
Brown is primarily a distance swimmer, but could be a contributor all the way down to the 100 free for the Cougars who are in rebuilding mode after finishing 6th out of 6 teams at last year's American Athletic Conference (AAC) Championship meet.
Brown's best times in yards, along with where they would've ranked her among Houston's best times last season.
50 free – 24.55 (8th)
100 free – 52.74 (5th)
200 free – 1:50.58 (1st)
500 free – 4:54.41 (1st)
1000 free – 10:03.06 (1st)
1650 free – 16:56.09 (1st)
While her best distance times came during her freshmen and sophomore seasons, Brown's sprinting continued to improve during her junior season with best times in the 50, 100, and 200 freestyles. That gives the JeffCo Hurricanes product further potential to climb her way onto the Houston relays. In addition, she should score in the top 8 in three individual AAC events in her rookie year, if all stays on track.
Swimming for Pomona High School, in the far northwest of Denver, Brown placed 4th in the 200 free and 7th in the 500 free at last year's Colorado 5A High School State Championship meet. The multi-sport athlete also tied for 11th at the state championship golf tournament, shooting a 5-over-par in the state final.