Courtesy of Dr. Keith Bell and Bridger Bell 
Swimming at Western Kentucky University died this week. The cause of death was hazing.
While we regret the loss of any collegiate swimming opportunity, thankfully WKU swimming died as a result of hazing before one of its swimmers did. We don't know of any swimmers who have died as a result of hazing; however, we do know that there is hazing on swim teams that bears striking resemblance to what happened at WKU and also resembles hazing that elsewhere has lead to student deaths.
Let's stop hazing now before it kills someone's son or daughter.
Any activity that burdens underclassmen or exempts upperclassmen from a burden can be considered hazing. One school had to end a prior coach's practice of allowing upperclassmen have underclassmen refill their sodas because it fell under the state's definition of hazing and was illegal. Such practices — and indeed many forms of initiation — are often deemed "harmless" but perpetuate a culture of hazing and distract from building mission-focused team unity.
Hazing is not a team building exercise, certainly not a good one. Good team building practices are not about coming together to share just any kind of experience. Good team building practices are about the mission. They are about aligning team members to the team's mission, setting goals consistent with the team mission, and creating an environment that makes the pursuit of excellence and the well-being of the athletes the guiding principles for all team activities.
What do drinking and humiliating newcomers have to do with a team's mission?

Nothing.
The excuses for hazing are lies. One collegiate swimmer, when confronted with the reality of alcohol hazing on his team responded: "we have it under control," "we never take it too far," and, "nobody has ever gotten hurt on our team."
First, even if that were true (which it isn't), it doesn't make the hazing valuable in any way, it doesn't eliminate the social and psychological harm, it doesn't make it less illegal, and it doesn't eliminate the conditions that could so easily lead to someone getting hurt or dying.
What if the next year, or two years, or ten years after you graduate the hazing goes just a little bit further and someone does get hurt or dies? If you ever participated in the hazing tradition, then you have contributed to the circumstances and the culture that led to the tragedy. Even if there is never an immediate tragedy, long-term or delayed consequences may loom.
No one ever gets hurt until someone gets hurt. It's always okay until it's not.
Hazing has no proper place among swimming teams. It always does some harm. It doesn't contribute to swimming excellence, while it does distract from excellence.
For that matter, it has no proper place anywhere. In many states, hazing is not only against the law, but it is against the law even to fail to report hazing if you have firsthand knowledge of it. If you are involved in hazing or if you even know that it is happening and you don't report it, you could be committing a crime.
Underage drinking is also against the law. Providing alcohol to minors is a jailable offense. "Everyone does it" doesn't negate the law, nor does it mitigate the consequences when you get caught. At the University of Houston, at least from 2001-2005, all underage athletes signed a contract pledging not to consume alcohol. Those of age (21) pledged not to provide underage students with alcohol, not to consume alcohol in-season, and not to have any alcohol present at team functions (formally organized or informal). Athletes were regularly held accountable for this with suspensions and dismissals. How do your team's policies and practices compare?
It is not true that "everyone does it," nor is it true that "it goes on everywhere," but hazing does still occur on swim teams. It has to stop. No more "rookie nights." No more "welcome week."
Swimming is healthful, exciting, and fun. Hazing has no proper place among swim teams. As we have seen in the last few days, hazing can bring disrepute to athletes, coaches and staff, the institutions and communities that house and support swimming programs, and to the sport of swimming itself.
Let's stop hazing now. Let's not wait until someone dies.

About Dr. Keith Bell
The world's first Swimming Psychologist, Dr. Keith Bell is internationally recognized as the foremost expert on performance enhancement in swimming. Dr. Bell has worked directly, as a sports psychologist, with over 400 teams and 15,000 athletes worldwide. Thousands more in and out of swimming have utilized and been helped by his 9 books. Dr. Bell has been the Sports psychologist for U.S., Canadian, Australian, Hong Kong, Fiji, Cayman Islands and New Zealand Olympic and National Teams and has affected top-ranked swimmers throughout the world. 
About Bridger Bell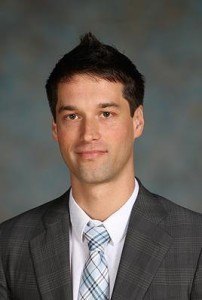 Bridger Bell is in his first year coaching with Johns Hopkins and is also the head coach at St. Paul's School in Brooklandville, MD. Prior to that, he coached at The Westminster Schools in Atlanta, where his boys and girls teams each won Georgia High School State Championships.
Bell served for six years as the National Director of Collegiate Club Swimming for the American Swimming Association, presiding over its growth from four to sixty-eight teams across the country and holding over 40 regular-season meets, seven regional championships and a national championship each season. Bell has been a competitive swimmer himself all his life and was a USMS National Champion and USMS All-American in the 2-mile cable swim. He was featured as a coach in the July and August 2014 issues of Swimming World Magazine. In addition to high school and now NCAA teams, Bell has coached summer league, collegiate club, USA Swimming, Masters.