Emily McClellan is no stranger to elite breaststroke. McClellan first broke out on to the national scene at the 2012 Olympic Trials where she finished 6th in the 100-meter breaststroke. She continued to excel capping off her senior year at UW-Milwaukee as the 2014 NCAA runner-up in the 100-yard breaststroke with the third fastest time in history at 57.76! Now training out in Southern California with Trojan Swim Club, McClellan wants to share some breaststroke tips that have excelled her to the level she enjoys today.
1. Finish Your Kick
Really point those toes on the end of each kick. Follow through all the way until your heels come together. This will maximize your kick, promote a strong, tight streamline and help with your​forward movement.
2. Work the Walls
Pullouts are so important! You can use the underwater part of your race to your advantage by being quick off the walls and into your pullout. ​Work on the glide and streamline off the wall to get the most out of each turn.
3. Keep Your Head Down
Eyes on your own race! Looking around will only waste your time and energy. Watching the person next to you won't help you swim faster! Make sure to stay focused on your own race. This also means don't bob your head with each breath. Keep your chin tucked and try not to move your head.
4. Shoot Your Arms Forward
This will help set your pace and tempo in the water. If you focus on getting your hands out in front of you, then you can start the next stroke to keep you moving forward quicker. Of course, you must remember to make sure your kick keeps up!
5. Timing is Everything
You want your arms to be catching the water while your heels are coming up to your hips. Sometimes the timing of the arms and legs are off. To fix this I think about "kicking my arms forward."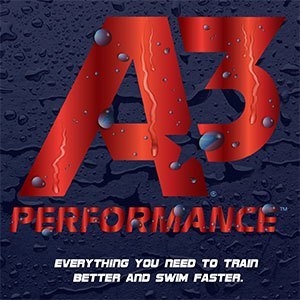 Emily McClellan is an A3 Performance Athlete.
Swim Training is courtesy of A3 Performance.
www.facebook.com/a3performance
(888)-369-7946