New from Hardcore Swim this week: another suit for charity. They've added a limited edition Swim Across America line, with 20% of the proceeds going back to SwimAcross America, a program that uses swimming to raise money for cancer research.


The HardCoreSwim of the week for the Wednesday, July 24th goes to Faith Johnson of SwimMAC Carolina and her teammates Maria Sheridan, Maija Roses, and Lauren Rhodes for their performance at the North Carolina LSC Senior Championships on Sunday.
There were plenty of choices for this honor, with almost a dozen National Age Group Records getting tied or broken over a crazy weekend of action, but as we've said, it would take something really unique for us to give a tie for the award.
Johnson's swim wasn't specifically a National Record, but it did land her 2nd all-time on the girls' 17-18 All-Time list in the United States with a 25.10 leadoff on this relay: behind only Kara Lynn Joyce (still the best young sprinter we've ever seen in this country) and her 25.00.
The relay as a whole went on to swim a 1:44.37, which broke a record that was only two weeks old Not only did SwimMAC break the record previously held by the JCC Waves, they smoked it by 2.8 seconds.
The full splits of this relay:
Johnson 25.10
Sheridan 26.86
Roses 26.12
Rhodes 26.29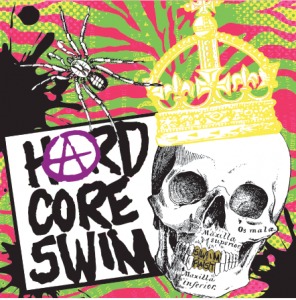 Founded on the pool decks of Southern California, HARDCORESWIM examines and explores the ethos of the hardcore swimmer. HARDCORESWIM is an authentic and innovative designer, marketer and manufacturer of premium quality men's and women's swimsuits, Custom Team Swim Suits, training gear, clothing, accessories and related products. Our true, authentic, innovative, iconoclastic, and creative style differentiates us from the bland competitive swim industry and gives us reason to be. All made in the USA. Check us out at www.hardcoreswim.com or find us at www.facebook.com/hardcoreswim .
Follow HardCoreSwim on Twitter here.