Dolfin Swimwear is proud to announce the signing of U.S. National Team member, World Championship medalist, and 2020 Olympic prospect Zane Grothe as an endorser.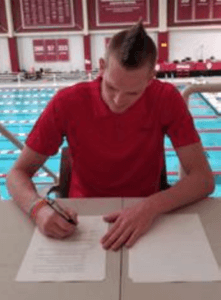 Grothe, a long distance freestyle specialist who started his swimming career at just six weeks old, holds the American records in both the 500 and 1,650 yard freestyle. Before becoming a member of the U.S. National Team, Grothe attended Auburn University where he majored in Aerospace Engineering.
During his collegiate career Grothe earned 12 All American honors and two SEC championships. He also set school records in the 500, 1,000, and 1,650 yard freestyle and 800 yard freestyle relay.
Since graduating, Grothe has earned seven U.S. National medals and five on the international stage, including a gold in 800m freestyle, silver in the 1500m freestyle, and bronze in the 400m freestyle at the 2018 Pan Pacific Championships.
"Joining Dolfin was destiny" said Grothe. "I felt a connection to the company and have competed many times in their LightStrike technical suit. I see the potential in the suit, like they see the potential in me as an athlete."

"We are thrilled to welcome Zane Grothe to Team Dolfin" said Matt Cowan, Chief Commercial Officer of Dolfin Swimwear. "He embodies everything that Dolfin represents. He has an insatiable passion for the sport, and is constantly striving to be better, in and out of the pool."
About Dolfin Swimwear
Dolfin, a division of Elite Sportswear L.P., has been one of the leading swimwear brands for more than 70 years. It is recognized for offering the best value in the industry, with the highest standards of innovation and quality. Founded and operated in Pennsylvania, Dolfin continues to provide its customers with the best quality swimwear at the most competitive prices in the industry. From product development and design to presentation and delivery, Dolfin is committed to customer satisfaction and to our goal of becoming America's most popular brand of performance swimwear. For more information on Dolfin, please visit www.dolfinswimwear.com.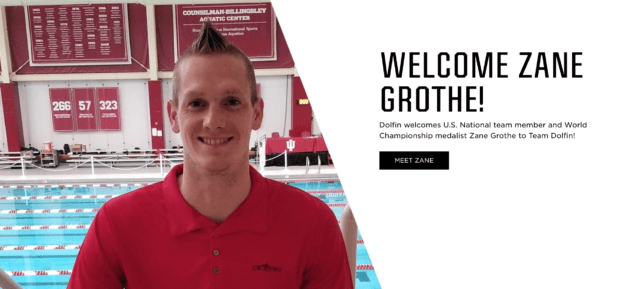 Swimming News is courtesy of Dolfin, a SwimSwam partner.