Courtesy: Counsilman-Hunsaker
St. Louis, MO – June 1, 2020 – Counsilman-Hunsaker and the Association of Aquatic Professionals (AOAP) announced last week that they have entered into a partnership to support drowning prevention and water safety through Counsilman-Hunsaker's HydroApps™ applications. The partnership supports aquatic professionals in making a positive impact on their communities through enhanced risk management and water safety, to serve and enrich the aquatic experience.
The AOAP's goal is to bring together professionals from all aspects of aquatics to network, educate, advocate, enrich, and improve the aquatic industry across the United States and internationally. Counsilman-Hunsaker, whose mission is "Aquatics for Life", has been providing the aquatic community with thought leadership for fifty years including engineering audits, feasibility studies, design, operations consulting, and HydroApps.
HydroApps is Counsilman-Hunsaker's product line of web-based applications that are intended to help pool owners and operators run their pools better by lowering risk, reducing costs, and enhancing safety. Counsilman-Hunsaker introduced HydroApps to the market in 2017 with Facility Manager and Pool Test, expanding the available offerings each year to include Lifeguard Manager and their latest web-based application, Schedule Manager.
The new partnership seeks to promote the safety and sustainability of aquatic facilities through the use of HydroApps. "With the current trends in technology improving the ability to access information, and the changing landscape of aquatic operations, digital tools will become a standard for all aquatic facilities. The benefits of using HydroApps can and will help improve safety and sustainability of pools," says Kevin Post, Principal at Counsilman-Hunsaker.
"The AOAP Board of Directors, and myself, are extremely excited about this partnership!", stated Juliene Hefter, AOAP Executive Director. AOAP members also receive a 15% discount off the purchase of any HydroApps as part of the partnership, which also includes sponsorship of the annual Association of Aquatic Professionals conference.
For more information, interested organizations may contact either Kevin Post at [email protected] or Juliene Hefter at [email protected]. To learn more about HydroApps, go to hydroapps.com.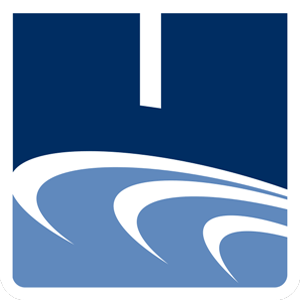 The history of Counsilman-Hunsaker is valuable in the context and the confidence it provides. Over the past 45 years, we've led the industry by completing more than 1,000 national and international aquatic projects of every size and complexity. In fact, many of the innovations that are now standard in the industry were conceived by our team.
Counsilman-Hunsaker believes that people of all ages are changed for the better through aquatic experiences and that our services reach beyond just solving design, or engineering or facility operational challenges. Our mission is to create aquatic experiences that transform people and communities, which supports our mantra of "Aquatics for Life". And when we say "Aquatics for Life" we're talking about the lives of humans we serve through every decision from conception, to the detail of daily operations. By focusing and serving the human experience, our full circle approach to everything we do allows us to be your guide every step of the way from facility audits, to program and design, thru facility creation and day to day operations.
Along the way, we've developed an international reputation for innovation and integrity, as people who are passionate about what they do and who do it exceptionally well. Today, our firm consists of an integrated team of designers, engineers and operational specialists with incomparable aquatic industry experience.
WE DO MORE THAN COMPETITIVE POOLS: SEE OUR PAST PROJECTS HERE



Courtesy of Counsilman/Hunsaker & Associates, a SwimSwam ad partner.