They're not just a type of fruit. Colloquially, the word refers to a kind of car, the kind that'll break down when you need it most. By their very nature, lemons are defective, untrustworthy, and inherently flawed. They may look ok on the surface, but after a certain point, they'll let you down. Curiously, the same is often assumed about swimmers when they enter the college recruiting process.
Hell, it's assumed about athletes in general.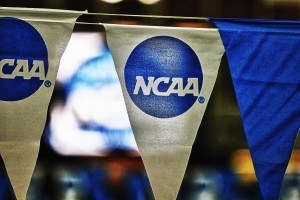 There are about 7.4 million high school aged athletes in this country, and about 6% of them will compete in college. Are we to assume that the other 94% were all inherently flawed? Unlikely. Far more likely is that the college recruiting process is inherently flawed. After all, there are thousands of potential schools, along with endless articles and listicles and websites and experts promising to help you choose the right ones. It's enough to make athletes shrug their shoulders and just pick a school at random, like throwing darts blindfolded.
Indeed, Eric Knight, a former American Record Holder as a member of the 200 medley relay, talks about the how the college recruiting process failed him, and nearly caused him to give up before he got started. As a high school athlete, he thought he didn't belong in college swimming, that he wasn't good enough. Eric emailed coaches of colleges he wanted to attend, but he never heard back from any of them.  As he described it, "I could see the opportunity. I wanted the challenge. But trying to get noticed [by college coaches] was like standing up in a crowded auditorium and frantically waving. And no one saw me or cared." Eric had the desire, but his times suggested to coaches that he was inherently flawed. In short, he was a lemon.
LemonAid is a college recruiting app for iOS and Android co-founded by Eric and the coach that helped him to the American record, Nate Boyle, himself a former coach to both age groupers and Olympic athletes. The basic premise is simple. Swimmers upload their academic, athletic, and social profiles to their mobile device earning badges for more in depth accolades. Profiles that college coaches can then view once they download the app. Next, LemonAid suggests a pool of universities appropriate for the swimmer. Swimmers swipe left to dismiss a school from consideration; they swipe right to save it. Then they can start a conversation with the coaches and athletes at the schools that interest them.
It might seem like an unnecessary simplification of the research process, until you realize that the current recruiting process is unnecessarily complicated. For example, lesser-known schools often get lost in the recruiting process because they don't have a famous movie or famous athlete attached to their image. However, these same schools also have athletic and academic scholarships available as well as personalized support for student athletes, offering swimmers the chance to compete at the collegiate level while also affording excellent educations. In fact, if you simply wanted to 'walk-on', according to the NCAA 84% of Division I athletes graduate compared to 65% of the general Division I student body. The LemonAid app points out these opportunities, just as it points out promising swimmers to coaches at these and other schools.
In short, the college recruiting process is overwhelming, and athletes getting noticed can be daunting when you don't know where to start. After all, it's tough to send emails that are never answered, to knock on doors that don't open, and to go to tryouts where you don't think you belong. Boyle notes this problem when he discusses his experience in college coaching: "At Davidson we held an open tryout—2 guys showed up—[but] once I watched and listened to both young men it was clear one in particular had what it took to compete and succeed.  A credit to him and Jon Young – he went from that tryout to school record holder at Davidson."
In the mobile age when millennials check their phone 43x a day, 77% as soon as they awake, and 92% use it during their downtime it is no wonder athletes get lost in the current college recruiting system; it's outdated and doesn't communicate opportunity. Swimmers are human beings, not machines. They can't effectively search through and inquire about every potential college for similar academic, athletic, and social interests. However, they can use tools like LemonAid to help them make a warm introduction and demonstrate their abilities before coach or athlete spends more time on recruiting than participating in the sport they love.
Ultimately, being a student-athlete is an opportunity to learn lessons that last a lifetime. To be the best swimmer and teammate possible is to become a leader of tomorrow. And every athlete deserves the chance to find their best fit and pursue their goals.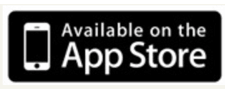 See Eric Knight's Lemon to LemonAid college swimming journey below:
LemonAid industry news is a part of SwimSwam's coverage of college swimming news.