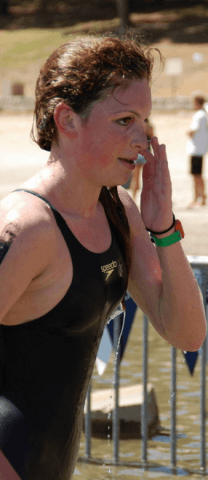 Distance freestyle specialist and Olympic Trials qualifier from the Schroeder YMCA Swim Team, Cassy Jernberg, has committed to swim for Indiana University starting in the fall of 2016. Back in May, Jernberg originally committed to swim for the University of Tennessee but has since changed her mind, electing to remain a little closer to home.
"I can't wait to be a Hoosier! I am so thankful for this opportunity to swim at Indiana"
Jernberg started swimming when she was three years old and currently holds 14 state records in the state of Wisconsin. With best times of 4:42.59 in the 500 freestyle, 9:38.51 in the 1000 freestyle, and 16:09.55 in the 1650 freestyle, she will be a huge asset for the Hoosiers' loaded distance group.
Her best 500 and 1650 times would have put Jernberg in the A final of both events at the 2015 Big Ten Championships.
Outside of the college season, Jernberg is qualified to swim the 400m freestyle and 800m freestyle at the 2016 Olympic Trials in Omaha, Nebraska. In the 400, she has a best time of 4:16.21, and in the 800 she's qualified at 8:44.60.