Disclaimer: BlueSeventy Swim of the Week is not meant to be a conclusive selection of the best overall swim of the week, but rather one Featured Swim to be explored in deeper detail. The BlueSeventy Swim is an opportunity to take a closer look at the context of one of the many fast swims this week, perhaps a swim that slipped through the cracks as others grabbed the headlines, or a race we didn't get to examine as closely in the flood of weekly meets.
The 2015 season ended in disappointment for Australia's Mack Horton.
One of the brightest young freestyle talents on the planet, Horton held the top 400 and 1500 freestyle times in the world heading into the Kazan World Championships, and looked like the top threat to dethrone Chinese world record-holder Sun Yang.
But was Kazan didn't live up to expectations for Horton. The 19-year-old dropped all the way to 11th in both events, missing the 400 free final and adding huge time margins while dealing with a parasitic bug that also caused him to drop about 11 pounds. A bronze in the non-Olympic-distance 800 free was the only really solid swim for Horton in Kazan.
But the young freestyler seems to be on the redemption trail in 2016, putting up an outstanding 3:41.65 to win the Australian national championship in the 400 free this week.
Horton rockets to #1 worldwide, and his time would have beaten Sun for the 2015 World Championships gold. Horton also becomes the second-best Australian in history, trailing only Ian Thorpe's legendary 3:40.08 from way back in 2002.
Horton still has to prove he can transfer that kind of swim from a domestic national meet onto the sport's biggest stage in Rio this summer. But for now, 2016 looks like a rebound year for Mack Horton.
Aptly named to suggest 70% of the earth is covered in water, blueseventy is the world leader in the pool, triathlon and open water wetsuits and swimskins. Since 1993, we design, test, refine and craft products using superior materials and revolutionary details that equate to comfort, freedom from restriction and ultimately a competitive advantage in the water. blueseventy products have instilled confidence in beginners as well as carried world-class athletes to countless Olympic and World victories.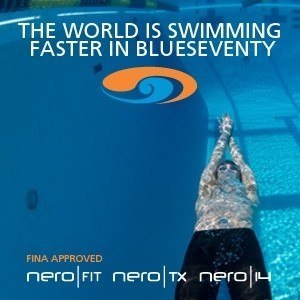 For the latest news and blogs from blueseventy visit www.blueseventy.com.
Twitter: @blueseventy 
Facebook: facebook.com/blueseventy
 Blueseventy is a SwimSwam partner.