Disclaimer: BlueSeventy Swim of the Week is not meant to be a conclusive selection of the best overall swim of the week, but rather one Featured Swim to be explored in deeper detail. The BlueSeventy Swim is an opportunity to take a closer look at the context of one of the many fast swims this week, perhaps a swim that slipped through the cracks as others grabbed the headlines, or a race we didn't get to examine as closely in the flood of weekly meets.
With the second week of major conference action wrapping up almost all of the big 5 Division I conferences, we're taking the Blueseventy Swim of the Week and turning it into a bonus double feature: looking back at two of the biggest swims of the past two weeks of conference meet action.
And as the week's top swims have been covered aplenty on our college channel, this double feature calls for a new angle – one that's extra important in an Olympic year.
NCAA meet season can be a confusing time for international audiences who have less context for short course yard swims, or even for swimming fans who are already looking forward to the 2016 Olympic Games in the international, 50-meter pool.
This week's Swim of the Week is for you. We'll take a look at Caeleb Dressel's record-smashing 50 freestyle and Ella Eastin's sub-4:00 400 IM to find some context for what to expect out of the duo in the big pool this summer.
Dressel, of course, put up the fastest ever recorded time in the 50 free with a mind-bending 18.23 at the SEC Championships. That took down the previous best swim, Cesar Cielo's 18.47 from the 2008 NCAA season.
Cielo would go on to break the world record in long course about a year and a half later. But taking a look at the long course season directly following his 2008 short course record swim might give us some inkling of where Dressel could stack up.
The chart below shows how much Cielo improved both his short course and long course 50 freestyles during that 2008 season, plus the data we have for Dressel for – all but the long course time he'll put up this summer, plus any additional short course time he drops at NCAAs.
SCY
LCM
Pre-2008 best
2008 best
Time Dropped
Pre-2008 best
2008 best
Time Dropped
Cesar Cielo
18.69
18.47
0.22
21.84
21.30
0.54
Interestingly enough, Cielo's short course improvement actually more than doubled in the long course pool, as he cut over half a second en route to an Olympic title.
SCY
LCM
Pre-2016 best
2016 best
Time Dropped
Pre-2016 best
2016 best
Time Dropped
Caeleb Dressel
18.67
18.23
0.44
21.53
???
Dressel comes in faster in the long course pool than Cielo did before 2008, and in a hugely encouraging sign, showed double the improvement of Cielo time-wise in the short course pool. And that's assuming he doesn't drop any time at NCAA's next month.
It's not at all realistic to expect Dressel to double his short course drop in the long course pool as Cielo did. But if he can even just maintain his improvement of roughly four tenths of a second, he'd be in 21.1-range, competing for a major Olympic medal.
It's worth noting that Dressel's time officially converts to 21.03 in long course based on our time converter, but that seems pretty optimistic. Still, don't be surprised to see Dressel take a good chunk of time off of his 21.5 this summer – or even at next week's Arena Pro Swim Orlando.
Ella Eastin
Eastin, meanwhile, became just the 6th woman ever under four minutes in the 400 IM, breaking a 17-18 NAG record set by Stanford alumnus Maya DiRado.
It's much more difficult to compare the improvement curves of DiRado and Eastin because both rode a bit of a roller coaster up until their forays under four.
DiRado seemed to use a great long course season to build momentum for her 2012 short course season, rather than the other way around. DiRado was 4:37.88 in the long course 400 IM in 2011, a lifetime-best by five seconds. She then parlayed that into a drop from 4:01 down to 3:59.88 in the 2012 short course season.
DiRado would then regress a little in 2012, going just 4:38 in long course in 2012 before roaring all the way back to a 4:32 in 2013.
Eastin will aim to avoid that hiccup in the improvement curve – or rather, she'll hope she's already weathered it.
The current Stanford freshman was a long course 4:38.97 way back in 2013, but has been unable to break 4:42 in the two years since.
Her short course season, though, suggests she's back on track. Her best in the yards pool also came from 2013 (4:05.25), and she failed to break that in the 2014 or 2015 seasons before smashing past it three times this past collegiate season, culminating in the 3:59.30 that earned her the record.
For those keeping score at home, that's an improvement of 5.9 seconds from her best in the short course pool.
That would suggest it's a good bet Eastin returns to the 4:30s this summer, though it's hard to project exactly where. Once again, our time converter suggests 4:32.02, which feels on the optimistic end, though certainly not impossible.
The biggest skill Eastin will have to improve to get there is her endurance. Check out this comparison of splits between Eastin's 2016 race and DiRado's 2012 one:
Eastin 2016
DiRado 2012
Fly
54.41
25.32
25.76
55.13
Fly
29.09
29.37
Back
59.40
29.98
30.34
1:000.13
Back
29.42
29.79
Breast
1:09.03
34.02
34.39
1:09.35
Breast
35.01
34.96
Free
56.46
28.64
28.02
55.27
Free
27.82
27.25
3:59.30
3:59.88
We've bolded the splits where each swimmer was faster. Eastin's advantage is that she's been faster on three of the four strokes. But DiRado proved a clear edge in endurance, putting up the fastest three closing splits.
That's hardly a knock on Eastin – DiRado is an outstanding freestyler individually. But with the long course version of the race lasting a good 30-40 seconds longer than its short course counterpart, that closing speed will become more and more important.
Keep an eye on Eastin's closing legs at NCAAs as well as in the early long course meets this spring – if she can bring her freestyle split around to a DiRado-like level (perhaps by training alongside DiRado herself at Stanford), Eastin could be in line for a huge summer drop just in time for the U.S. Olympic Trials.
Aptly named to suggest 70% of the earth is covered in water, blueseventy is the world leader in the pool, triathlon and open water wetsuits and swimskins. Since 1993, we design, test, refine and craft products using superior materials and revolutionary details that equate to comfort, freedom from restriction and ultimately a competitive advantage in the water. blueseventy products have instilled confidence in beginners as well as carried world-class athletes to countless Olympic and World victories.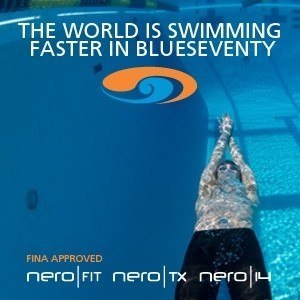 For the latest news and blogs from blueseventy visit www.blueseventy.com.
Twitter: @blueseventy 
Facebook: facebook.com/blueseventy
 Blueseventy is a SwimSwam partner.