Disclaimer: BlueSeventy Swim of the Week is not meant to be a conclusive selection of the best overall swim of the week, but rather one Featured Swim to be explored in deeper detail. The BlueSeventy Swim is an opportunity to take a closer look at the context of one of the many fast swims this week, perhaps a swim that slipped through the cracks as others grabbed the headlines, or a race we didn't get to examine as closely in the flood of weekly meets.
Sarah Sjostrom is a sprinter.
At least that's what she's insisted thus far in her career. And she's a good one, too. The Swedish Olympian had one of the greatest swims of 2014 when she absolutely obliterated the world record in the 50 fly at the Swedish Championships.
On the one hand, Sjostrom seems like a perfect fit to swim the 100 fly, 100 free, and 50 free at the major international meets, with the 50 fly thrown in when it's offered (it is in the lineup at this summer's World Championships, but not at next summer's Olympic Games). Those races, plus all three Swedish relays, makes for a lineup that gives Sjostrom plenty of gold medal opportunities without fatiguing her too much and affecting her later races.
But everytime Sjostrom swims a 200 free, that perfect picture gets a little more complicated – in a good way.
That's because the 21-year-old is proving more dangerous in a 200 free than nearly anyone could have guessed. A swimmer currently known worldwide for the 50 fly has somehow become a world medal contender in a 200 free without even knowing if she wants to swim the race or not.
The latest example of this was the Bergen Swim Festival last weekend. Sjostrom, as she seemingly always does, crushed the 50 fly, 50 free, 100 fly and 100 free, but in the absence of relays, she also added the 200 free to that lineup.
That decision brought about perhaps the best swim of the whole weekend, as Sjostrom rocketed to #2 in the 2015 World Rankings with a blistering 1:54.77. In that race, she absolutely blew out Hungary's Katinka Hosszu, herself an amazing swimmer over the 200-meter distance.
That comes on the heels of a Short Course World Championships where Sjostrom actually set the world record while winning gold in the 200 free. And prior to that, she put up the best 200 free split of the entire field at the Long Course European Championships by seven tenths of a second.
Sjostrom is reaching a point where her 200 is so explosive she almost can't afford to leave it out of her Olympic lineup. Though it would add up to three races to her swim total (prelims, semifinals and finals at the Olympic level), it's yet another shot at a gold medal, and more than that, a statement swim – if she could win an Olympic medal in what is essentially her fourth-best event, she'd be putting herself on a short list of candidates for the best overall swimmer of the entire 2016 Olympics.
Sjostrom will have some lineup decisions to make before Kazan and again before Rio. But the problem she has now is the best problem you can hope to have as a top-flight swimmer.
Full Bergen results available here
Check out our photo gallery from the Bergen Swim Festival here
Aptly named to suggest 70% of the earth is covered in water, blueseventy is the world leader in the pool, triathlon and open water wetsuits and swimskins. Since 1993, we design, test, refine and craft products using superior materials and revolutionary details that equate to comfort, freedom from restriction and ultimately a competitive advantage in the water. blueseventy products have instilled confidence in beginners as well as carried world-class athletes to countless Olympic and World victories.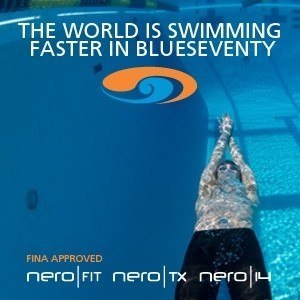 For the latest news and blogs from blueseventy visit www.blueseventy.com.
Twitter: @blueseventy 
Facebook: facebook.com/blueseventy
 Blueseventy is a SwimSwam partner.