Disclaimer: BlueSeventy Swim of the Week is not meant to be a conclusive selection of the best overall swim of the week, but rather one Featured Swim to be explored in deeper detail. The BlueSeventy Swim is an opportunity to take a closer look at the context of one of the many fast swims this week, perhaps a swim that slipped through the cracks as others grabbed the headlines, or a race we didn't get to examine as closely in the flood of weekly meets.
Recent college commits, take note: There isn't really a better way to open your college swimming career than how UCLA's Caroline McTaggart did it last weekend.
With only about two months of college swimming under her belt, McTaggart showed that she'll thrive in the NCAA format, blasting the fastest 100 freestyle of her career in her very first collegiate meet.
McTaggart's debut was far from a low-pressure affair. Swimming at the SMU Classic, consistently one of the nation's fastest early-season meets, McTaggart was matched up with NCAA champ and Team USA sensation Kelsi Worrell of Louisville in the 100 free.
But the Bruin freshman impressively held her own, actually beating Worrell to the 50 turn by three tenths of a second. The senior Worrell would use her veteran savvy to come back for the win, but McTaggart finished just .07 seconds behind in 48.67, shaving eight hundredths off her previous lifetime-best, set at the DC Metro Championships last February.
Worrell and McTaggart now sit #1 and #2 in the NCAA rankings for the year by a wide margin – third place Natalie Hinds is a full seven tenths of a second back.
That's the best news possible for UCLA, which has pulled in several outstanding recruiting classes in a row and is now starting to see some of the fruits of their labor.
UCLA finished 5th in the ultra-tough Pac-12 Conference despite not putting a single swimmer into the 100 free A final. McTaggart's time from the SMU Classic would have made that championship heat, placing 6th.
Having a big-time sprint weapon should only help UCLA be a more complete threat in the Pac-12 as well as the NCAA, where the Bruins were 23rd last year. They just checked in at #19 in our first edition of our NCAA power rankings.
Full SMU Classic meet recap here
Aptly named to suggest 70% of the earth is covered in water, blueseventy is the world leader in the pool, triathlon and open water wetsuits and swimskins. Since 1993, we design, test, refine and craft products using superior materials and revolutionary details that equate to comfort, freedom from restriction and ultimately a competitive advantage in the water. blueseventy products have instilled confidence in beginners as well as carried world-class athletes to countless Olympic and World victories.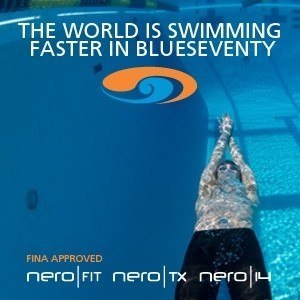 For the latest news and blogs from blueseventy visit www.blueseventy.com.
Twitter: @blueseventy 
Facebook: facebook.com/blueseventy
 Blueseventy is a SwimSwam partner.