Disclaimer: BlueSeventy Swim of the Week is not meant to be a conclusive selection of the best overall swim of the week, but rather one Featured Swim to be explored in deeper detail. The BlueSeventy Swim is an opportunity to take a closer look at the context of one of the many fast swims this week, perhaps a swim that slipped through the cracks some as others grabbed the headlines, or a race we didn't get to examine as closely in the flood of weekly meets.
Where some events at this summer's World Championships seem already nearly sewn up (looking at you, women's distance free…), the exact opposite is true of the men's 200 breast. But what's intriguing about the 200 breast is that a world record could very conceivably fall… and there are perhaps 8 or more men who could potentially break the record.
In a crowded field of horses, Japan's Yasuhiro Koseki rose to the front of the field last week at Japan's national championship meet.
Koseki popped off the world's fastest time for the season, a 2:07.77 that makes him the first man this year under 2:08, and sets him just about seven tenths off the world record held by his countryman Akihiro Yamaguchi at 2:07.01 from back in 2012.
That's faster than Koseki was at any point last year; his season-best was just 2:08.34, and wasn't even in the top 5 in the world overall.
Koseki will almost-certainly have to go faster this summer to win a World Championship, with names like Daniel Gyurta, Dmitry Balandin and Kevin Cordes yet to really wind up their long course bests. But for now, Koseki tops a list that includes the entire corps of British breaststrokers at this week's nationals, including last year's world leader Ross Murdoch and breakout star Adam Peaty.
And as the world creeps closer to the first-ever 2:06 in the event, it's Koseki in the driver's seat.
Aptly named to suggest 70% of the earth is covered in water, blueseventy is the world leader in the pool, triathlon and open water wetsuits and swimskins. Since 1993, we design, test, refine and craft products using superior materials and revolutionary details that equate to comfort, freedom from restriction and ultimately a competitive advantage in the water. blueseventy products have instilled confidence in beginners as well as carried world-class athletes to countless Olympic and World victories.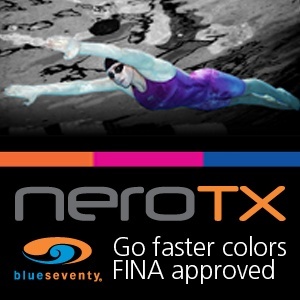 For the latest news and blogs from blueseventy visit www.blueseventy.com.
Twitter: @blueseventy 
Facebook: facebook.com/blueseventy
 Blueseventy is a SwimSwam partner.