Disclaimer: BlueSeventy Swim of the Week is not meant to be a conclusive selection of the best overall swim of the week, but rather one Featured Swim to be explored in deeper detail. The BlueSeventy Swim is an opportunity to take a closer look at the context of one of the many fast swims this week, perhaps a swim that slipped through the cracks as others grabbed the headlines, or a race we didn't get to examine as closely in the flood of weekly meets.
There's not much better in the sport of swimming than a lifetime-best. At its very core, swimming is a sport defined by measurable improvement – swimming faster than one ever has before. It's the accomplishment that connects Olympians to age groupers, a chance for any individual swimmer to see their hard work pay off, regardless of the performances of their competition.
But perhaps the only thing better than a lifetime-best would be two lifetime-bests. Within ten minutes.
Tesoro High School's Jessica Epps got to experience that unique event last weekend, swimming back-to-back races at the South Coast League Championships of California high school swimming.
First, Epps – a club swimmer for Bill Rose's Mission Viejo Nadadores – took on the 100 fly, blowing out the field by well over a second, and smashing her previous personal best. Just a freshman, Epps was 55.23 – coming into the meet, her fastest 100 fly ever was a 56.43 from January, but she had already cracked that time with a 55.41 in South Coast League prelims.
According to meet results, Epps was back on the blocks just 9 minutes later for the 100 free. Prior to this week, she'd never been under 52 seconds in the event, but even coming off of her 100 fly, Epps smashed that barrier, going 50.82. That bettered her prelims time (another personal best), by almost half a second.
That tough double behind her, Epps would go on to lead Tesoro to wins in the 200 free relay and 400 free relay, and ultimately taking home the team title along with her Tesoro teammates.
In fact, after Epps won her back-to-back events, Tesoro went on a run, winning every single remaining event to ice the team title.
That's what you call a great ten minutes.
Aptly named to suggest 70% of the earth is covered in water, blueseventy is the world leader in the pool, triathlon and open water wetsuits and swimskins. Since 1993, we design, test, refine and craft products using superior materials and revolutionary details that equate to comfort, freedom from restriction and ultimately a competitive advantage in the water. blueseventy products have instilled confidence in beginners as well as carried world-class athletes to countless Olympic and World victories.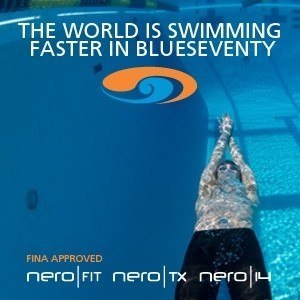 For the latest news and blogs from blueseventy visit www.blueseventy.com.
Twitter: @blueseventy 
Facebook: facebook.com/blueseventy
 Blueseventy is a SwimSwam partner.